ads
The Sneak peek of Rajinikanth's Into the wild with Bear Grylls is So Inspiring
Vignesh Suppian (Author)
Published Date :

Mar 20, 2020 15:41 IST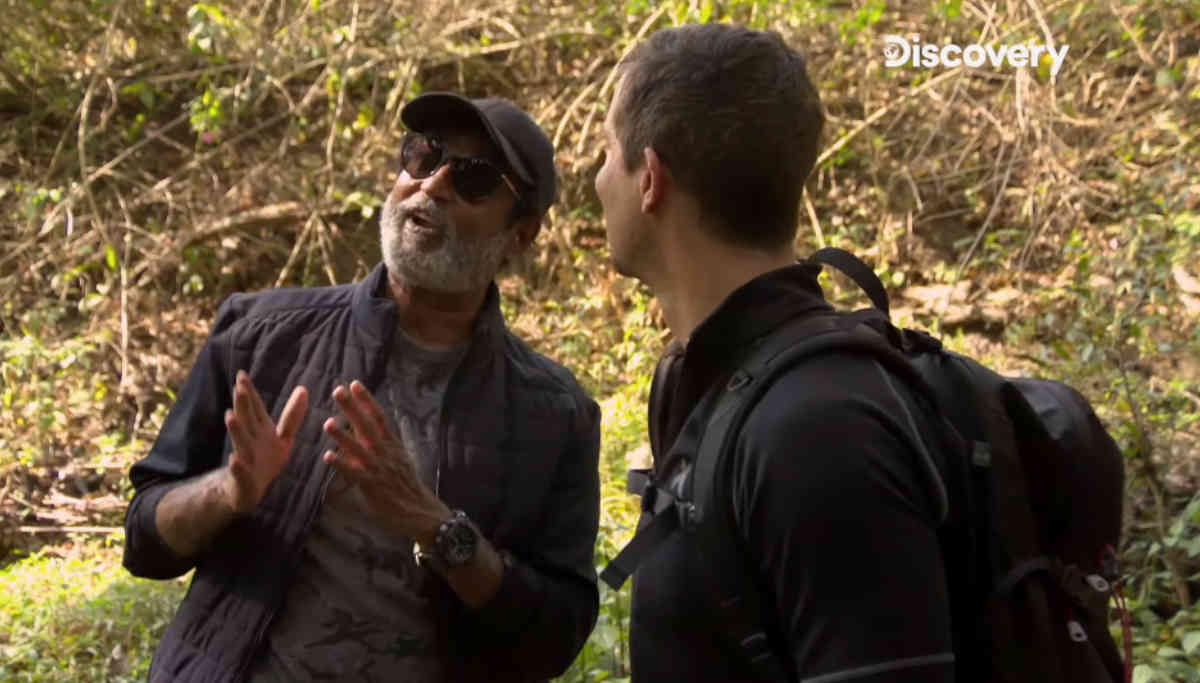 Bear Grylls, congrats Rajni that even at seventy you are fit in the sneak peek of Man vs. Wild that is about to go on air from March 23 in Discovery channel at 8 PM. When the government made everyone to maintain social distance at home due to Coronavirus, the superstar jumped in to entertain with his real-time adventures on the small screen.
After prime minister Narendra Modi to feature in the Into the Wild with PM Modi in 2019, it is the superstar this year. On February 19, the host Bear Grylls shared the first motion poster of Thalaivar's blockbuster TV debut. It sent ripples in the social media as the nearly seventy years old Rajni, at his stylish best looks in it. Now today, March 20, again, Bear Grylls gives a sneak peek into Rajni's adventures in the Tiger reserve forest in Karnataka.
The two minutes forty-one seconds, sneak peek showcases Rajni's charisma and his real-time adventure skills. There are also talks about his young life and water problems in South India. The best part of it is when Rajni nearly at 70 years is crossing a bridge by walking on its rails. The long shot of him walking along with Bear on the rails of the bridge holding on to the hot rods is scintillating.
The bridge seems to be around twenty to thirty feet above the running river, and Rajni is for real without any dupe to perform the shot. And the best part is, he is doing it at seventy years of age. It is the reason that even Bear Grylls doubts about his age and asked him again about it and says that he is a real fit for his age.
Rajni says that he was a bus conductor during his early days and only by K.Balachander came into movies. On handling fame, Rajni says when he goes home, he is not anymore Rajnikanth but Shivaji Rao, the bus conductor.
This sneak peek will be the next best thing for Ranji in social media as he is now trolled for his political party forming issues. And from March 23, it will be a treat for not only his fans to see their superstar's blockbuster TV debut but also for the public who are sitting at home with the fear of Coronavirus.
The Sneak peek of Rajinikanth's Into the wild with Bear Grylls is So Inspiring