ads
Radharavi criticism on director Shankar stealing stories from Drama
Vignesh Suppian (Author)
Published Date :

Mar 09, 2020 14:35 IST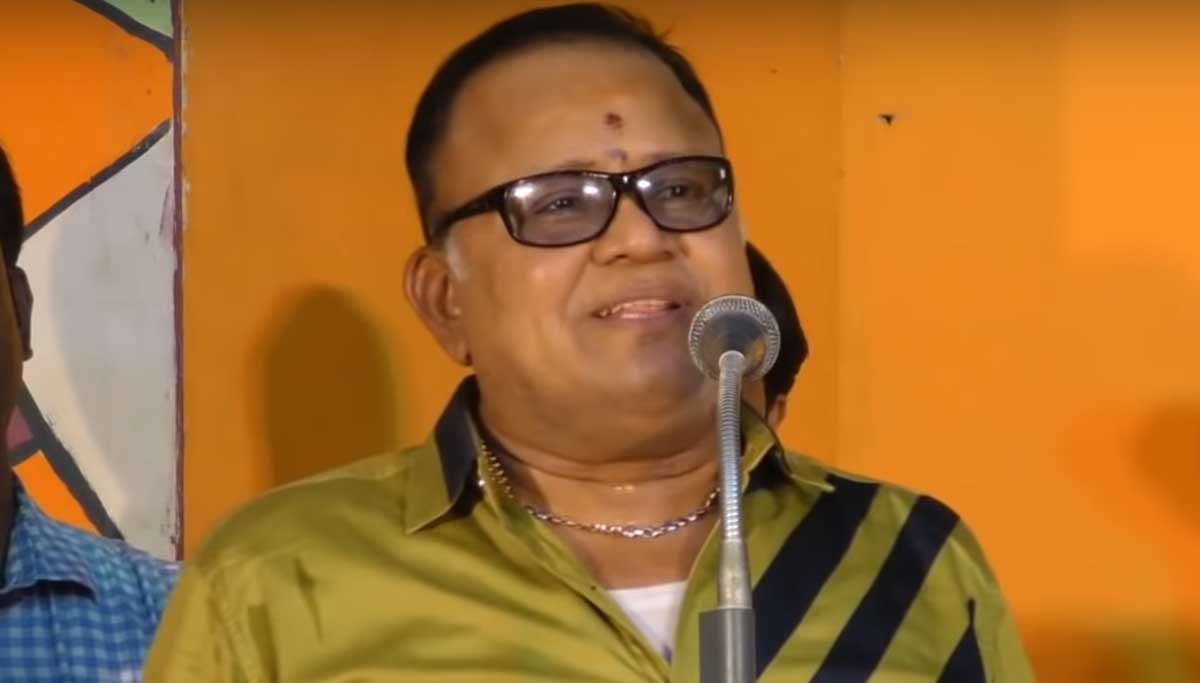 Radharavi, a veteran actor and politician of many parties, has criticized director Shankar once again on March 7 2020. It was in a function for felicitating Y G Mahendran's drama Three murder for one rupee staged for the 325th time. Radha Ravi said that Shankar had taken double-action movies only by copying his dramas. He also has criticized Shankar on February 21, during the condolence meet of FEFSI for the three died during the accident in the Indian 2 shooting. He also said that nothing is wrong in the NPR list as it is important and nothing wrong in saying the father's name for it.
Radharavi is the son of M R Radha and the brother of actress Radhika. He is a character actor for many years and a politician of many parties. He was in DMK and then went to AIDMK and then back to DMK, and last year when DMK expelled him, he is now in BJP. Now he is their star campaigner for the CAA support protests across Tamil Nadu and in the media.
On March 7, during the drama felicitation of Y G Mahendran, Radharavi, Bagyaraj, R. Parthiban, Actress Ambika, and many others participated. R. Parthiban and Bagyaraj praised the drama and its actors. Radharavi also praised Mahendran and the drama artists who acted in the drama of Three murders for one rupee. But also said many other issues including
Otha Seruppu should get a national award.
Parthiban is a fighter, and when his movie Otha Serupu was running houseful, it was taken away from the theater. But another big hero movie which had no audience was running for the 50th day.
Shankar, who was part of the Thillai Rajan troupe during his early times, and used to come and watch the drama Three murders for one rupee.
He said that he is sure that many double-action movies of Shankar are stolen from the three murders for one rupee drama story.
Rajesh Khanna is the only Tamil person to be brought has the director of NFDC or national federation Development Corporation by the BJP.
What is wrong in saying the father's name during the NPR queries and a list is essential for the country.
Radharavi criticism on director Shankar stealing stories from Drama