ads
Psycho Tamil Full Movie Leaked online in Tamilrockers Website
Sivaranjani Soundarjan (Author)
Published Date :

Jan 24, 2020 18:59 IST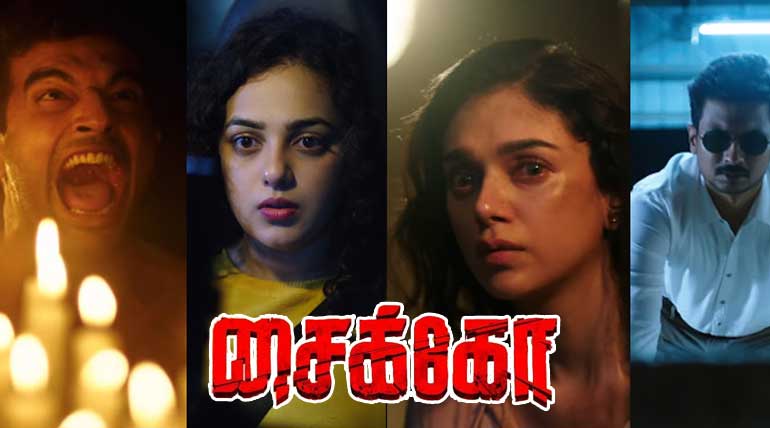 Tamilrockers leaked the Pyscho movie online: When one puts heart and soul to make a movie, Tamilrockers spoils the entire hard work within a fraction of time by leaking it online. To add salt to the moviemakers this week, Tamilrockers leaked Udhayanidhi Stalin's Pyscho movie online within few hours of the release today. And this has become regular now, as Tamilrockers has just leaked the Dhanush starring Pattas Movie last week
On one side, Mysskin's Psycho movie receiving positive reviews among the movie freaks pointing as the best serial killer movie to date. But on the other side, movie piracy king masters shook the box office collection of Psycho flick by leaking it online. Despite the spoil brats' illegal behavior, the film scores high in the silver screen with the performance equally coping with Vishnu Vishal's Ratchasan movie of the same journal released last year.
Mysskin is always coming with a different story in Tamil cinema, choosing quality films. If that was the crime and thriller genre, Mysskin would bring us to the edge of the aisle, would he have had such an experience with the psycho that has emerged around the world today?
The movie 'Psycho' starring Udayanidhi Stalin, Nithya Menon and Aditrao Haidari in Mysskin's film has been released today. People who have seen the Psycho starring Udhayanidhi Stalin have been commenting positively on it on social networks. Critics tweets about Psycho states that Mysskin is the best at telling the thriller story. Psycho has taken Tamil thriller films to a different level with the film. The drone shots and GoPro shots used in this film are never seen best in Tamil cinema.
Mysskin depicts himself via characters in his films, and Psycho is no longer an exception. Udhayanidhi's roles as a blind man in the movie; The young man who comes in as a psycho in the film is a welcome addition to Tamil cinema, and every scene he comes to regrets, the climax in which he talks about the church set-up, disturbs everyone. Nithya Menon and Udayanidhi both have a shortage of themselves, but they do not look at it as a natural way to pass. The only advice is to not go to the lighthearted people for this Psycho film.
The invisible heroes of the film are the cinematography of Tanvir and the music of Ilayaraja. The background of Ilayaraja takes us to the scene of the tension in the Psycho movie.
Overall, Psycho movie comes as a weekend delight for the first-month end of 2020. Breaking through the Tamilrockers HD leak online, Psycho will score on the silver screens with large crowds as the film grosses word of mouth invite among the film freaks.
Psycho Tamil Full Movie Leaked online in Tamilrockers Website