ads
News of Dagaalty Full Movie Download Leaked Online By Tamilrockers
Vignesh Suppian (Author)
Published Date :

Jan 31, 2020 16:50 IST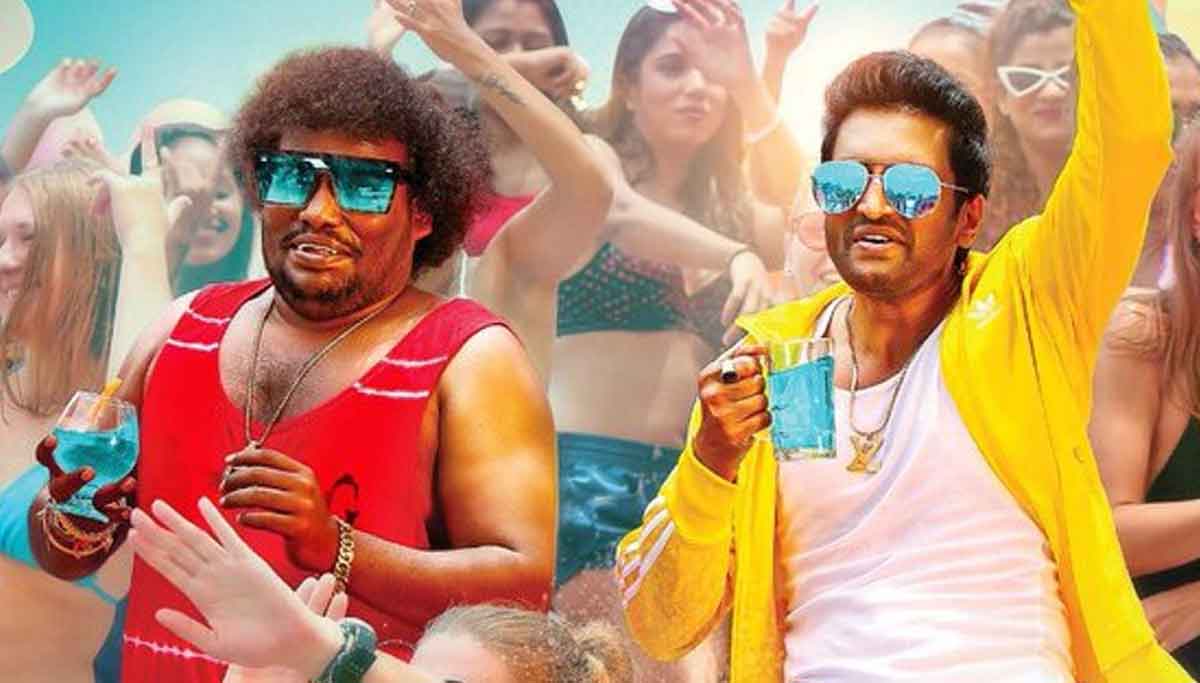 Dagaalty movie of Santhanam released today is now online, courtesy Tamilrockers without a doubt. Dagaalty in colloquial language means escaping from some trouble. But even Santhanam and Yogi Babu punch line competition movie could not give Dagaalty to Tamilrockers.
Already reviews come in that only the last 15 minutes of Dagalty is worth watching with humorous scenes. The rest of the movie seems to be Santhanam trying to become mass hero punching goons for a long time. Also, in the remaining time of the two-hour movie, trying to better Yogi Babu with contradicting punch lines.
Vijay Anand, the director of the movie, has done the work that the producer Santhanam and the hero of the film wanted him to do. Santhanam, along with SP Chowdry, has bankrolled this movie under the banner 18 Reels Entertainment. Hence the director has got confused about what to do and what not to do.
Though there is no story to be revealed as a spoiler for the Dagaalty movie, the movie elongs for almost 2 hours would be considered as a spoiler. Santhanam can be seen throughout the movie as a hero just to fade-out his registered comedian face from the people.
All the fight scenes are too long, even for a mass hero film. As usual, punch lines, which are the highlights of any Santhanam movie rule the roost in this movie also. Rithika Sen is wasted in this movie. Vijay Narain scores the music, but without much support from the story or songs is not received well by the audience.
To add to the comeback trouble for Santhanam, and SP Chowdhary with Dagaalty, now the Tamilrockers have released the movie online. It could further add salt to the wounds of Santhanam and the team now.
News of Dagaalty Full Movie Download Leaked Online By Tamilrockers