ads
Music Imman D. Imman Announces Divorced From Wife Monicka Richard
Purushothaman Dhandapani (Author)
Published Date :

Dec 29, 2021 15:00 IST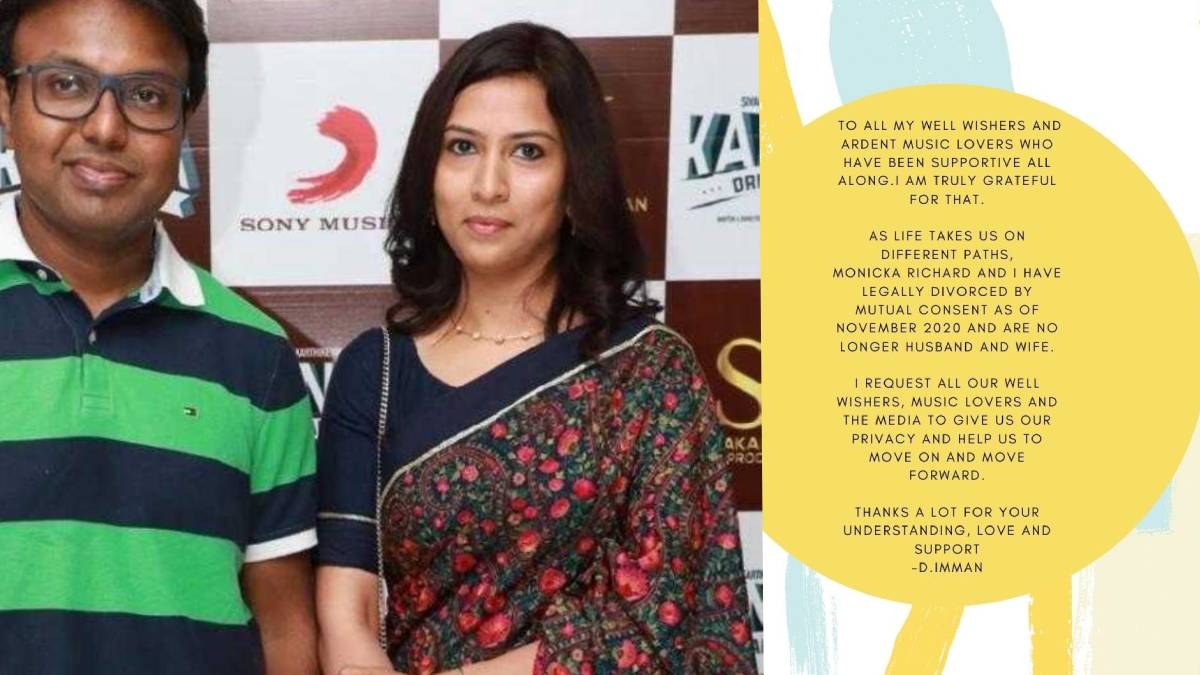 D. Imman, one of the leading composers of Tamil cinema, has posted on his Twitter page that he and his wife are legally divorced. This information has caused shock among his fans.
Imman married Monica in 2008, and they have two children. The couple reportedly divorced in November last year. But, Iman is just now officially announcing it on his social media page.
He tweeted, "To all my well-wishers and ardent music lovers who have been supportive all along, I am truly grateful for that. As Life take us on different paths, Monicka Richard and I have legally divorced by mutual consent as of November 2020 and are no longer husband and wife.
I request all our well-wishers, music lovers, and the media to give us our privacy and help us to move on and move forward. Thanks a lot for your understanding, Love and Support." This tweet is feeling with comforting comments.
D. Imman is receiving great responses for his music, and the fan base is increasing every day for him. And his recently released songs from Etharkkum Thunindhavan is still hitting likes. When his career progresses with big stars, this sudden news has brought shock among his fans.
December 29, 2021
Music Imman D. Imman Announces Divorced From Wife Monicka Richard