ads
Maanaadu Release Date changed to Nov 25th, after Diwali
Sundar Vadivel (Author)
Published Date :

Oct 19, 2021 08:14 IST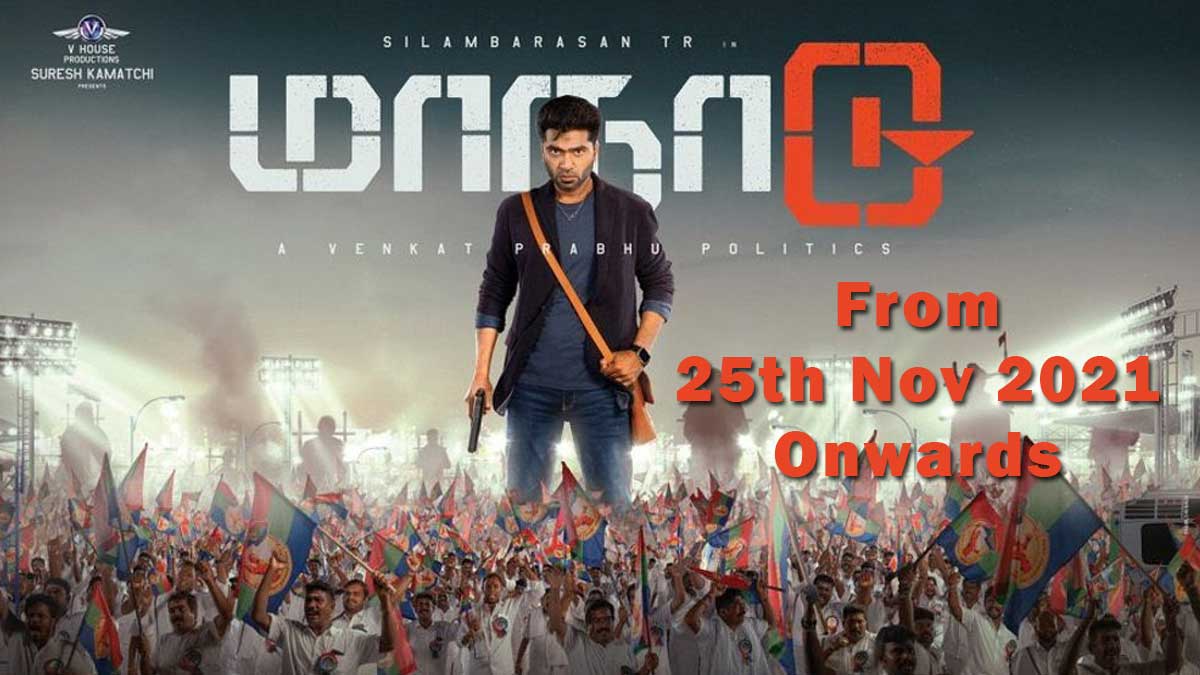 Producer Suresh Kamatchi announced that Simbu latest movie, "Maanaadu", directed by Venkat Prabhu, will be released on November 4 during the Deepavali festival. But Rajinikanth's "Annaatthe" is also set to release on the same day.
Producer Suresh Kamatchi has announced that the Maanaadu film will be out of the Diwali race, as it is expected that there will be stiff competition between the two films.
In a statement, he said, "Hello to the film industry and film fans. Everything has been done to prepare for the 'Maanaadu' in full swing and for the Diwali release.
It is not a competition with anyone. It is customary for people to watch more than one film on a festival day, so we decided to release Deepavali with that in mind.
I never see movie release as a competition. Seeing that is not business-wise. Our conference film has been well-satisfied. There is also tremendous confidence in it. Let's go down as we come and see. But those who have made a film business deal with me should not be affected.
Similarly, distributors and those who paid for the theatrical release should see a profit through my film release. Not to be missed. Why should my film and its success be sacrificed for some reason? Therefore, the Maanaadu has been postponed for Deepavali.
The Maanaadu movie kicks off with a Diwali release. The film is set to release on November 25, 2021. Congratulations on the success of the released films. Thank you to all of you who will patiently accept our decision."
Maanaadu Release Date changed to Nov 25th, after Diwali