ads
Jyothika Ponmagal Vandhal: movie release issue - 20 Producers supports
Sivaranjani Soundarjan (Author)
Published Date :

Apr 27, 2020 19:25 IST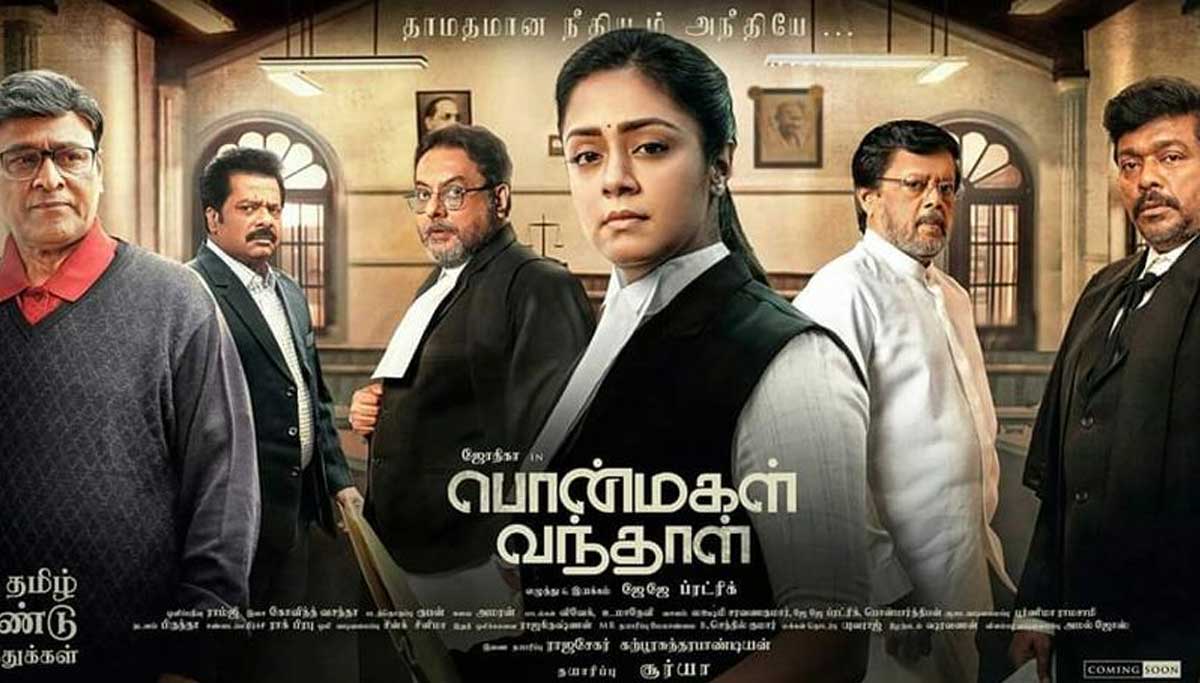 Jyothika's "Ponmagal Vandhal" movie release issue - TN government supports: More than 20 producers, including Bharathiraja, have issued a statement in support of 2D's online streaming idea due to lockdown against the Theatre's owner's objection to the film's release on OTT sites. The report stated, "Film production is a sector with high risk. A lot of producers are making films today with enthusiasm and confidence.
There are plenty of issues that small and medium budget filmmakers face. Even if they do take movies, nobody comes forward to release the film. Despite the release, many producers have been affected by the lack of theaters and shows. Such problems are not so much for big actor-directors films.
With technology now evolving and new films coming out through OTT (OVER THE TOP) worldwide, we should all welcome the fact that nowadays, OTT companies have come forward to buy and release small and medium budget films.
The producers of Hindi, Telugu and multilingual films in this Corona Locktown scenario are trying to get their investment somehow through OTT companies. This will reduce the number of films awaiting release in theaters by directing the films.
We, as producers of films, now say that a filmmaker has every right to trade a film. To act as a resource for the film industry, all parties (producers, distributors, theater owners) must work together and make decisions.
We ask at this time not to announce any decisions that will affect any manufacturer arbitrarily. "After the completion of this Corona Lockdown, we urge all members of the association to discuss, formulate (OTT films) and make the right decisions accordingly for the wellness of the film industry.
Meanwhile, Minister Kadamboor Raja also stated that the government would ensure and sort out the OTT release issues of Jyothika's Ponmagal Vandhaal movie under the banner of 2D Entertainment. He also affirmed that the problems between the Theatre and Producer Association would be curtailed smoothly by the Government aid.
Jyothika Ponmagal Vandhal: movie release issue - 20 Producers supports