ads
Jiiva's Gypsy Movie Review: Raju Murugan Will Leave you in Deep Thoughts
Vignesh Suppian (Author)
Published Date :

Mar 06, 2020 13:50 IST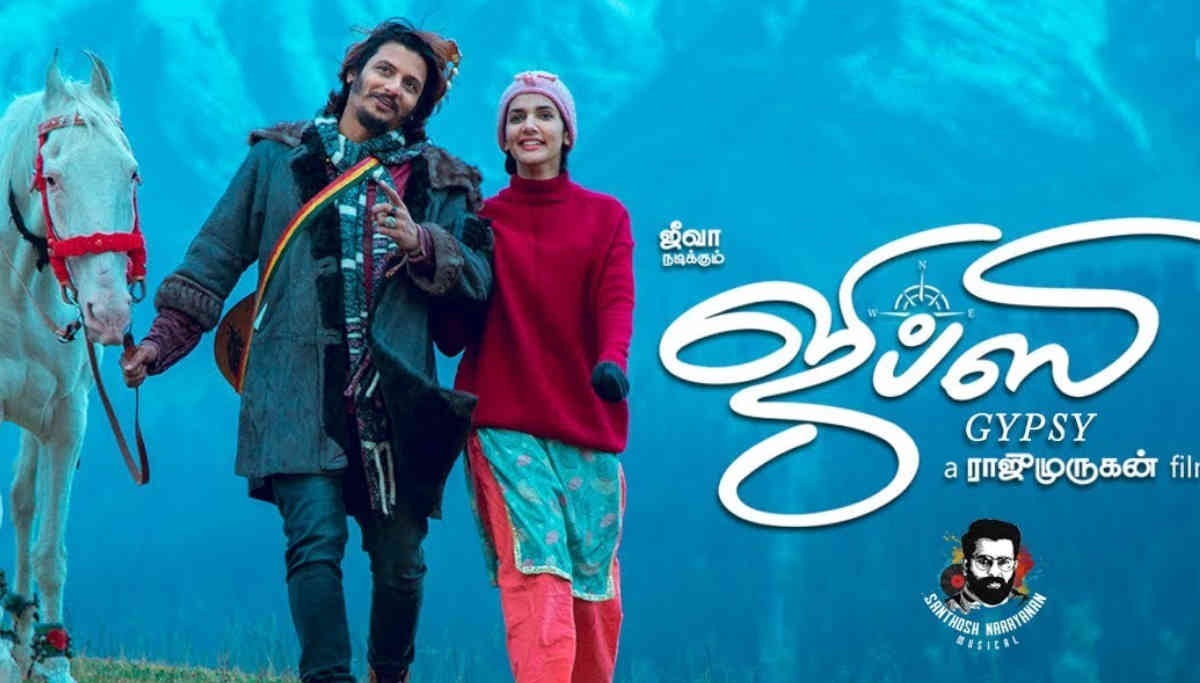 Raju Murugan shows his mantle again with Gypsy releasing today. Being a writer, journalist, and director, he makes this love movie on the backdrop of communal violence traveling across India. Jiiva plays well the protagonist role, and the other two main pillars of Gypsy are Santhosh Narayan, who has scored fantastic BGM and songs for the movie. The other is the cinematographer S. K. Selvakumar, who brings the beauty of India from Kashmir to Kanyakumari excellently on the big screen.
After taking back to back good movies of Cuckoo and award-winning national movie, Joker has now taken Gypsy. His dialogues are the highlight of the film. And in one place where Jiiva says that Gita, Quran, and Bible seem to convey the same message but only in different names, shows his motive behind the movie. But taking only one side stance and having many scenes cut by the censor is a big negative for the film.
The story is about a Hindu and Muslim couple getting killed in Kashmir, leaving a nomad to take care of the orphaned child. The nomad referred to as senior takes this orphan named rightly as Gypsy across India to make him find the face he will remember on the deathbed. Jiiva finds the face in Natasha, who is again an orthodox Muslim girl. What happens next under the communal backdrop is the story.
Jiiva, after Ram and Kattradhu Thamizh, has made a splendid performance as Gypsy. Saying that he belongs to the religion of those who do not like it, he sparkles throughout the movie. Songs scored by Santhosh Narayan brings lighter moments to the audience. Selvakumar has given a visual spectacle of India with his unique angles all through the film.
Gypsy may not be Joker and may have some negatives, but it is a sure film to watch now as it relates to the present situation in India than ever before. It may also bring in some sense of humanity to the audience that Raju Murugan wants from this move.
Jiiva's Gypsy Movie Review: Raju Murugan Will Leave you in Deep Thoughts