ads
I would have broken a Pumpkin on her head- Director Mysskin on Anu Emmanuel
Gokul Saravanan (Author)
Published Date :

Jan 24, 2020 10:58 IST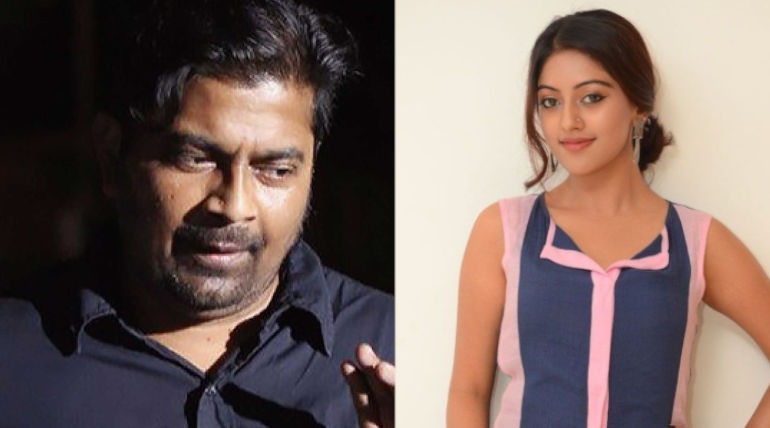 I would have broken a Pumpkin on her head- Mysskin on Anu Emmanual: Mysskin, the famous movie director of Tamil Cinema, said in a recent interview, that he would have broken a pumpkin on Namma Veetu Pillai fame Anu Emmanual's head. Such a statement on an emerging and leading actress by a leading director in a public interview is too rare to be found.
Mysskin, after Thupparivaalan, gave a come back with his new movie Psycho that has Udhayanidhi Stalin, Aditi Rao Hydari, and Nithya Menen in the lead roles. The movie Psycho is the most expected movie from Mysskin, who is famous for his psychological thriller movie in recent times.
Under the funding of Double Meaning Production's Arun Mozhi Manickam and background score of Ilaiyaraja, Psycho is running in theaters now. As Psycho becomes the recent sensation, the movie team has given an interview with a popular Tamil Nadu TV Channel.
In that interview, the presenter asked Mysskin about the misunderstanding kind of incidents happened between heroines in his films. Answering the question, Mysskin said there was no such incident that happened between his heroines in Psycho. But, he mentioned such an incident happened in his previous film Tupparivaalan.
Thupparivaalan is an action-thriller film directed by Mysskin with Vishal in the lead role. Along with Vishal, Prasanna, Anu Emmanuel, Andrea Jeremiah, and Vinay in the lead roles.
Mysskin detailed the incident; Anu Emmanuel responded a harsh reply to Andrea when Andrea advised Anu to be careful while being in an escalator that her Kurti could be stuck in the escalator. For that, Anu replied to her to mind her own business, said Mysskin.
Later, Mysskin came to know about the incident that happened and scolded Anu as she was just an emerging actress, and she shouldn't have reacted in such a manner with a senior in that industry.
While commenting about the same in the interview, Mysskin said that he could have broken a pumpkin on Anu's head in that situation, if he had one at that time.
Though it is a controversial comment, it shows how Mysskin values the seniority in his field and makes his team to do the same.
I would have broken a Pumpkin on her head- Director Mysskin on Anu Emmanuel