ads
Horror Anthology 6 Athiyayam Releasing On Feb 23
Vanaja (Author)
Published Date :

Feb 17, 2018 11:23 IST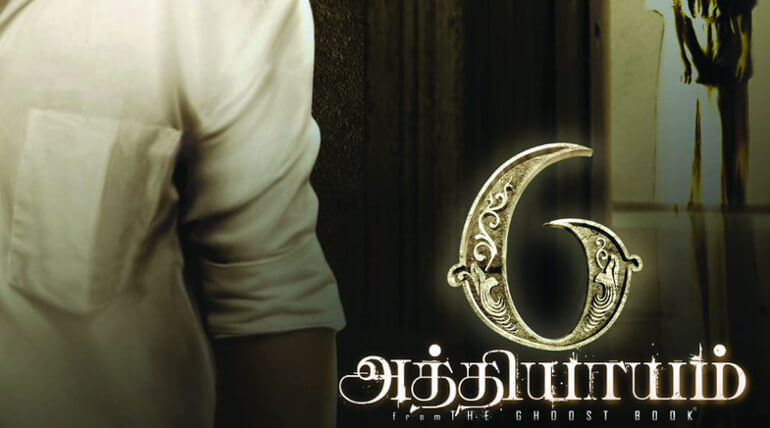 The horror anthology 6 Athiyayam which has 6 horror short stories in one movie is set for release in Feb 23rd worldwide. Six directors have penned the script and helmed the project.
Produced by Shankar Thiyagarajan under the banner Ascii Media Hut, the film has 5 music directors Sibum, Joshua, Taj Noor, Sathish Kumar and Jose Franklin for background score. The promotional song was composed by Sam CS.
Cable Sankar, Shankar Thiyagarajan, Ajayan Bala, EAV Suresh, Lokesh Rajendran and Sridhar Venkatesan have directed the film. Shankar Thiyagarajan who produced the film is one of the directors.
The casts includes Thaman Kuamr, SS Stanley (Athiyayam 1), Pop Suresh, Baby Sathanya, Divya (Athiyayam 2), Pasanga Kishore, Madhu Sri, Prasanna, Kathir, Randilya (Athiyayam 3), Sanjeev, Chelladurai, Gayathri, Cable Sankar for (Athiyayam 4), Vishnu, Francis, Chandirakanta, Sangeetha, Eswari, Eswar Vel, Karthik, Selvaraj (Athiyayam 5), Vinoth Kishan, Aravind Rajagopal, Somu Sundar, Charulatha Rangarajan, and others (Athiyayam 6).
C. J. Rajkumar, Pon Kasirajan, Arunmozhi Sozhan, Arunmani Palani and Mano Raja are Director of Photography for this project.
Director Cable Sankar had directed Thottal Thodarum in 2015, Ajayan Bala has the experience as screenplay writer in several hit movies like Chennaiyil Oru Naal, Manithan, Karu, upcoming movie Lakshmi and Nethra.
Horror Anthology 6 Athiyayam Releasing On Feb 23
Related News