ads
Highlights of Master Audio Launch Vijay and Vijay Sethupathi Speech
Vignesh Suppian (Author)
Published Date :

Mar 16, 2020 11:48 IST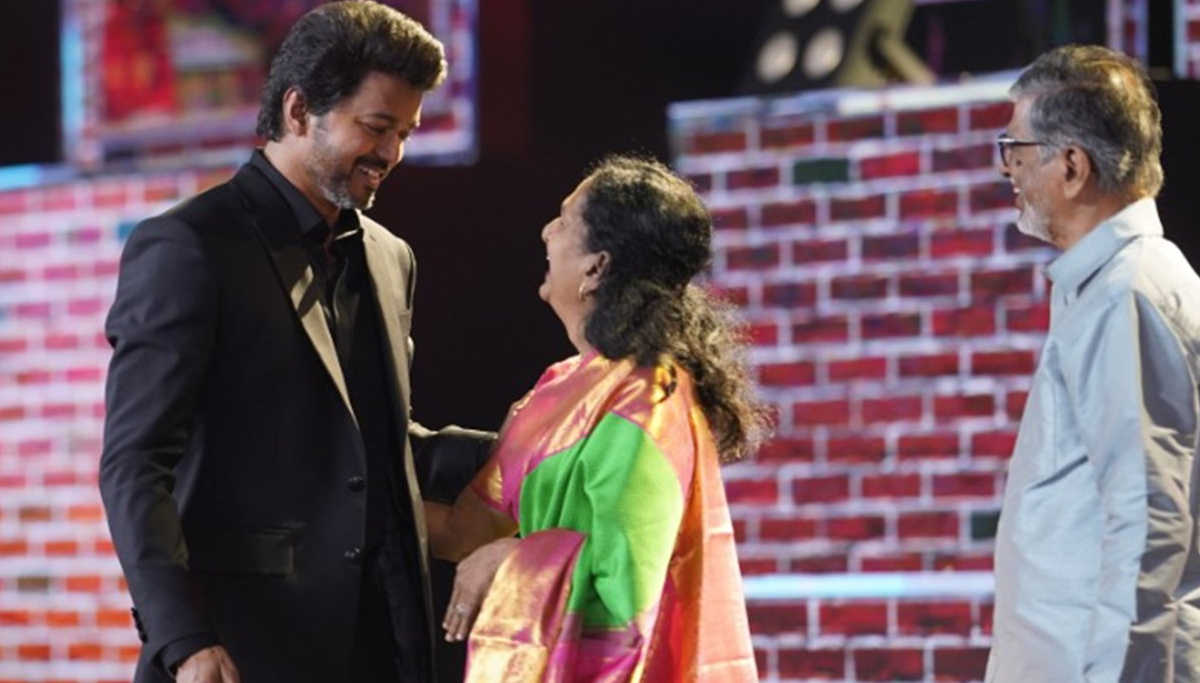 Life is like a river, Kill them with success, bury them with a smile, and many other philosophical speaking Vijay is what his fans missed in Master audio launch which was done as a private event. The much-awaited event happened as planned yesterday, March 16, evening. The coronavirus, apart from causing sorrow worldwide, was the reason for the Vijay fans' sadness of not seeing their semi-god speaking well on the stage. About Ajith also Vijay said he wants to look like his friend Ajith and hence dressed like him with a coat and suit. Asked about his younger life, Vijay said he would want that peaceful life back, which was without any raids.
Right from getting on stage, it was an energetic Vijay altogether who started to have a small dance performance with Shanthanu and Anirudh. He kissed Vijay Sethupathi as a return to his previous one at the end of the shoot of Master. He praised everyone involved in Master and was more outspoken in his brief speech. There was also the Kutty Story as always in his speech. Yesterday it portrayed the current situation surrounding his life now. Referring to his song in a previous movie, he said life is like a river, and everyone must do their job, irrespective of the happenings around them.
Speech of Vijay Sethupathi:
Vijay Sethupathi was the other main attraction of the closed-door Master audio launch event with only the cast and crew. VJS said by it is his kiss to Vijay that could be a man to man blushing moment for both of them. But it was only to show his love of Vijay from his school days. He also had a vital piece of advice that is more appropriate now than ever before. He asked the audience not to believe those who say they are the ones to defend God.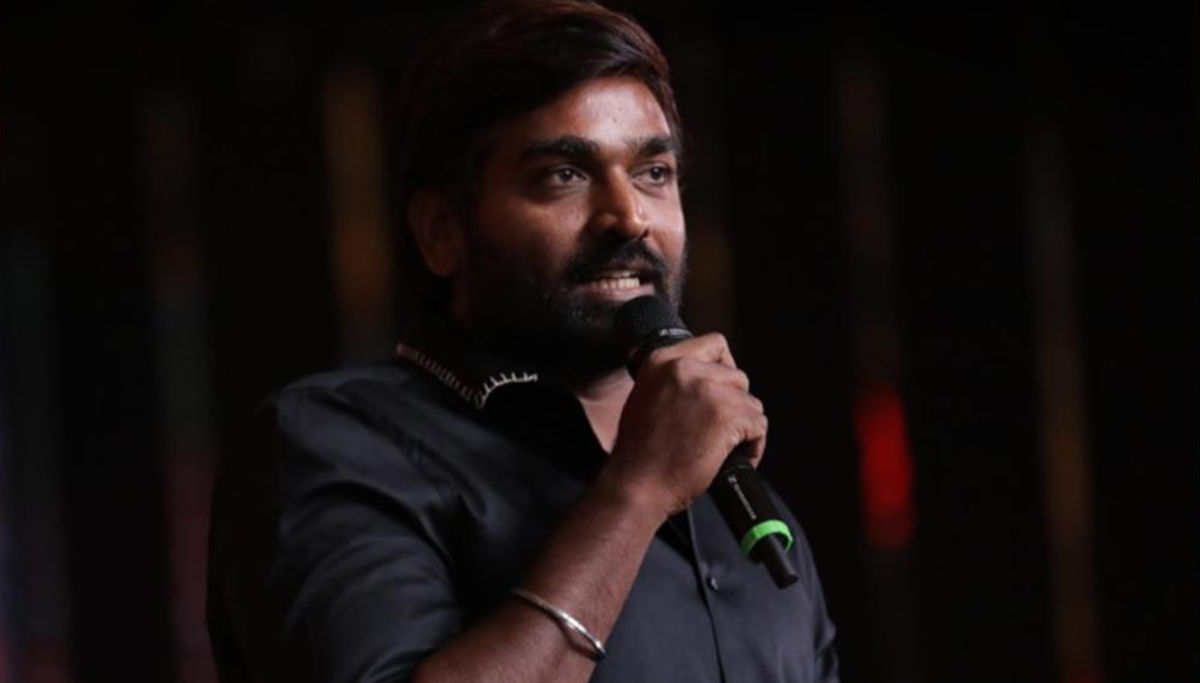 Being around for thousands of years, Gods does not need anyone to protect them. He also asked not to argue with someone saying about their faith but only to show humanity and brotherhood. He also requested the audience not to fall prey to those who say they speak for God. It is only one human to save another, and none from the sky is going to help us.
Lokesh Kanagaraj was brief in his speech and said that the Master could bring in a new dimension of Vijay. He also said that Vijay's character in Master is unusual than his other previous movies. The three posters released so far are signs for the Master movie's start, interval, and climax. Many others also spoke in the function including, Anirudh, lead actress, Malavika Mohanan, Vijay's uncle and producer Xavier Britto, Shanthanu, and others.
Highlights of Vijay's speech in Master Audio:
As usual, the starting was with the punch line En Nenjil Kudiirukkum.
He Said about fans not attending the audio launch due to corona and the incidents during the Bigil movie audio launch.
VJS is not only sharing my name but also in his heart.
VJS replied to act as antagonist role in Master was just four words of Enakku Ungala rumba podium, or I like you very much.
About Lokesh, he said
He had nightmares of working with his working style but later finding that he is not doing smart work but has a master plan for smart work for making an excellent movie.
The Kutty Katha was about comparing life and river to do the work irrespective of any happening.
Master set to release next month, April 2020, is now under threat of coronavirus, as many theaters in the bordering districts like Coimbatore, Tirupur, Tirunelveli, and others are shut until March 31.
Master Movie Audio Launch Photos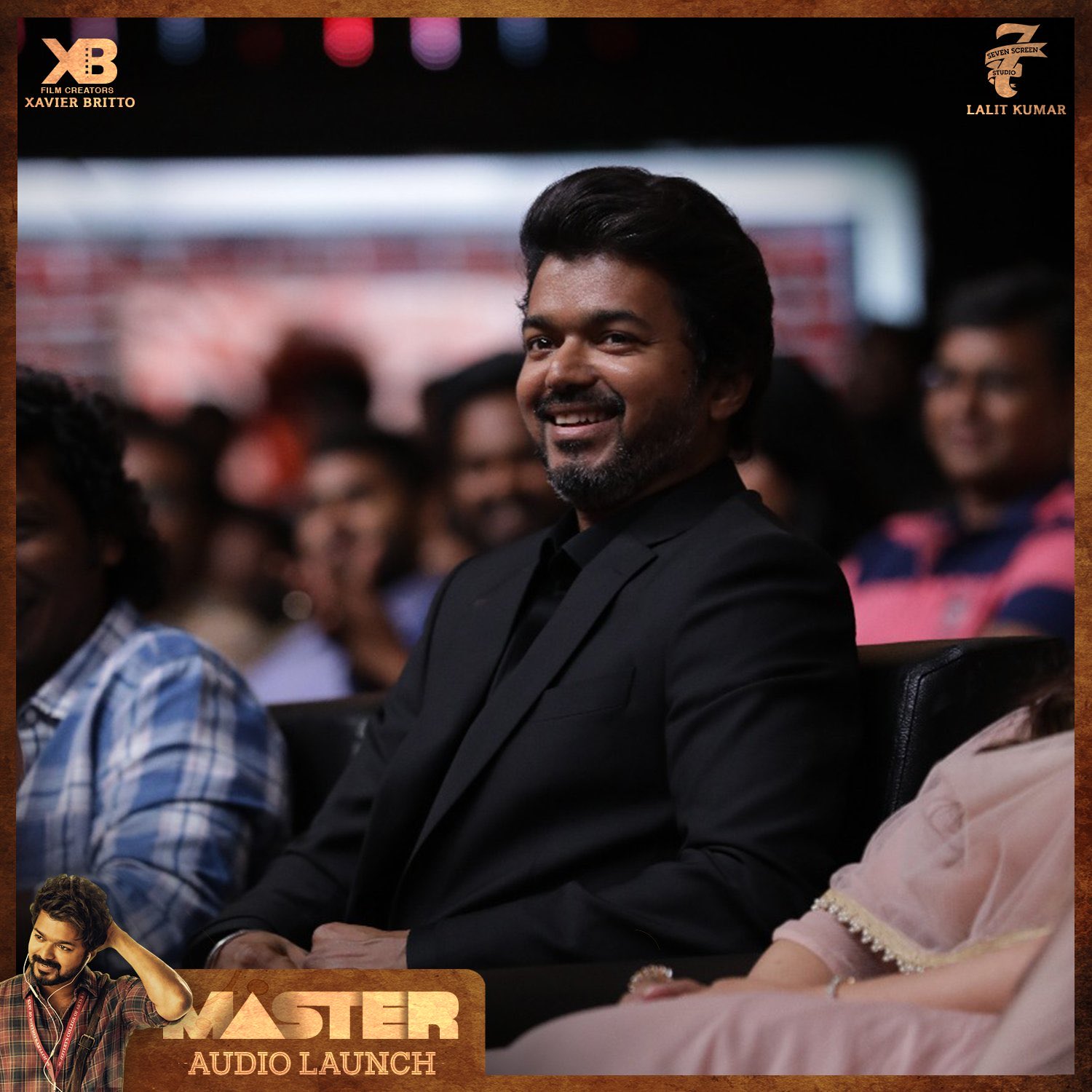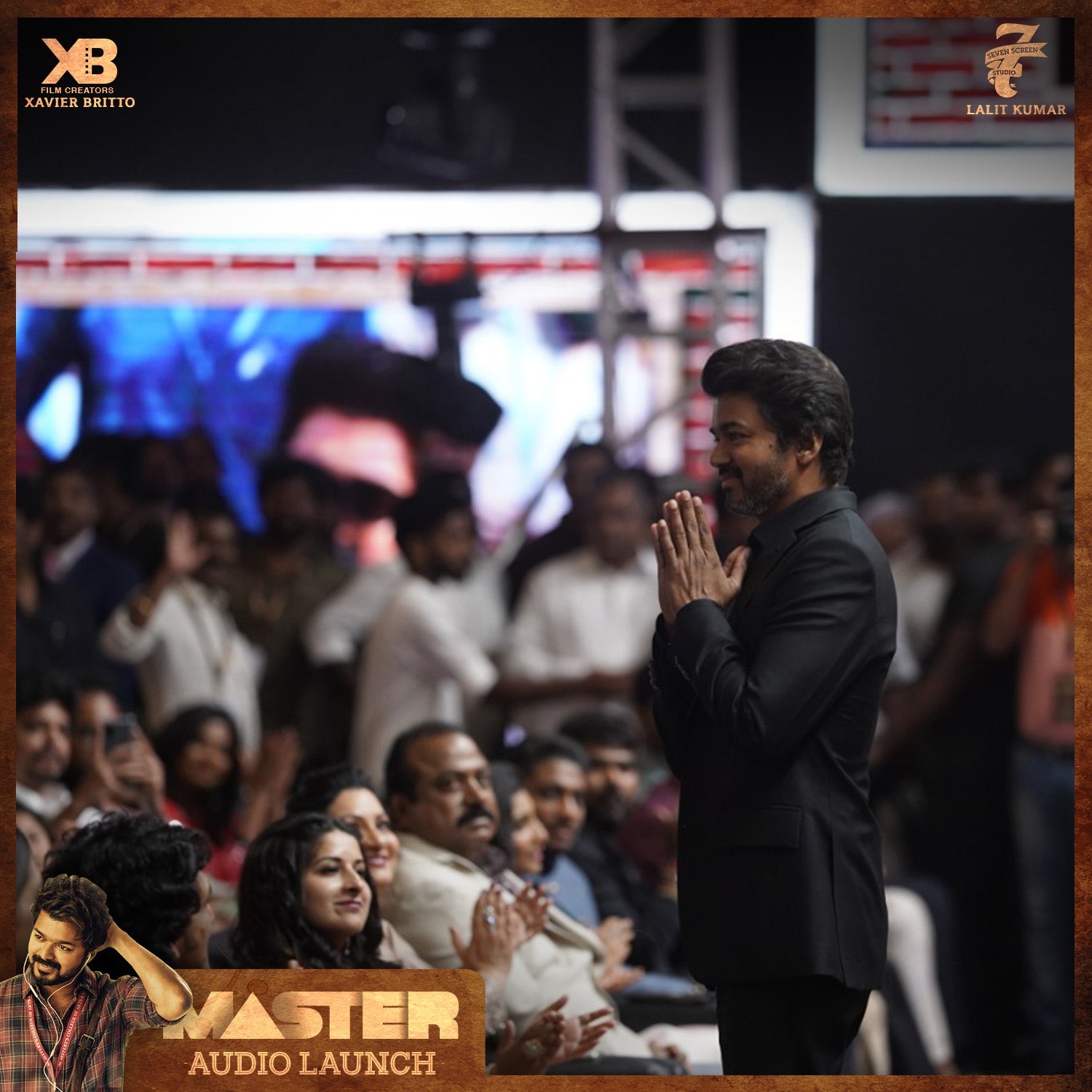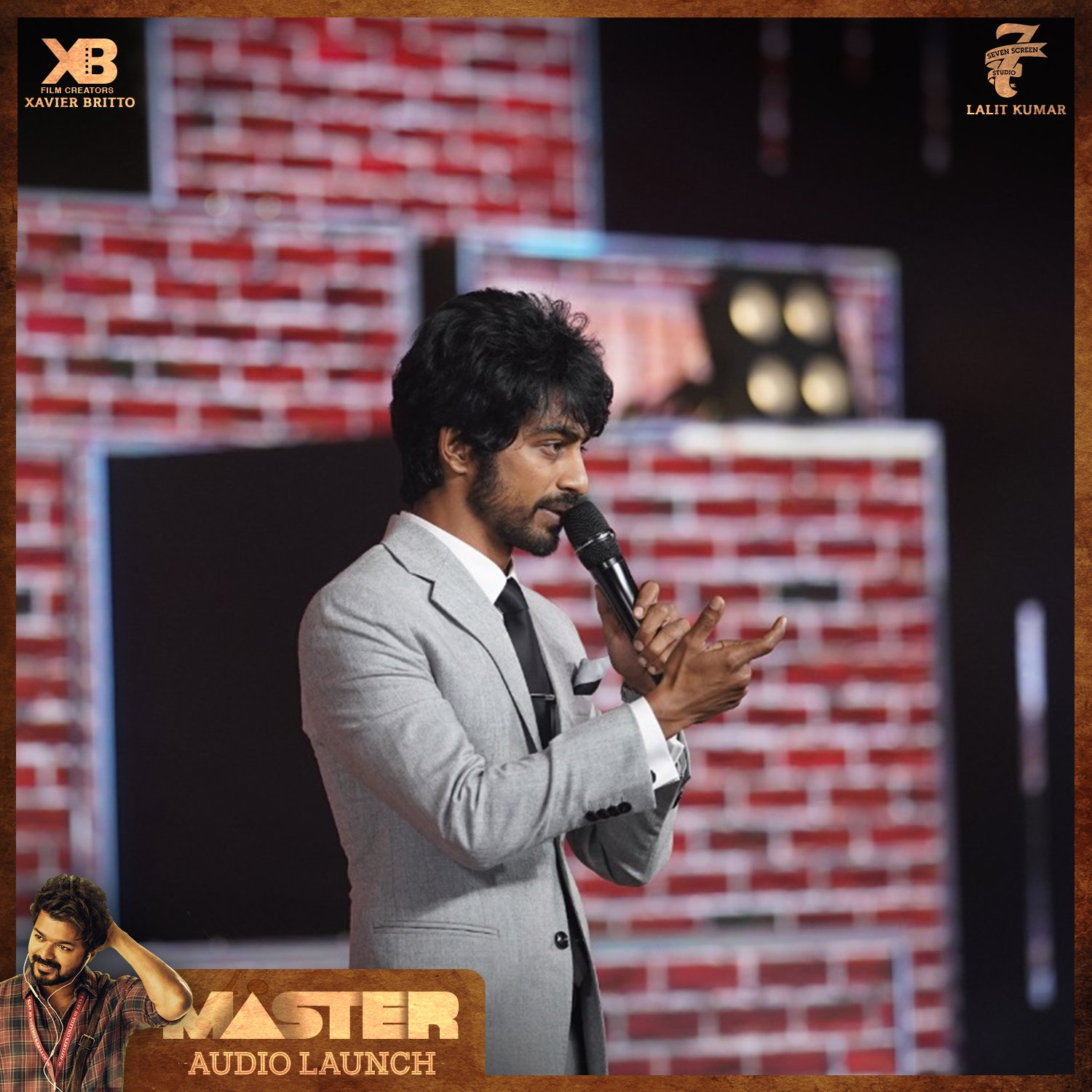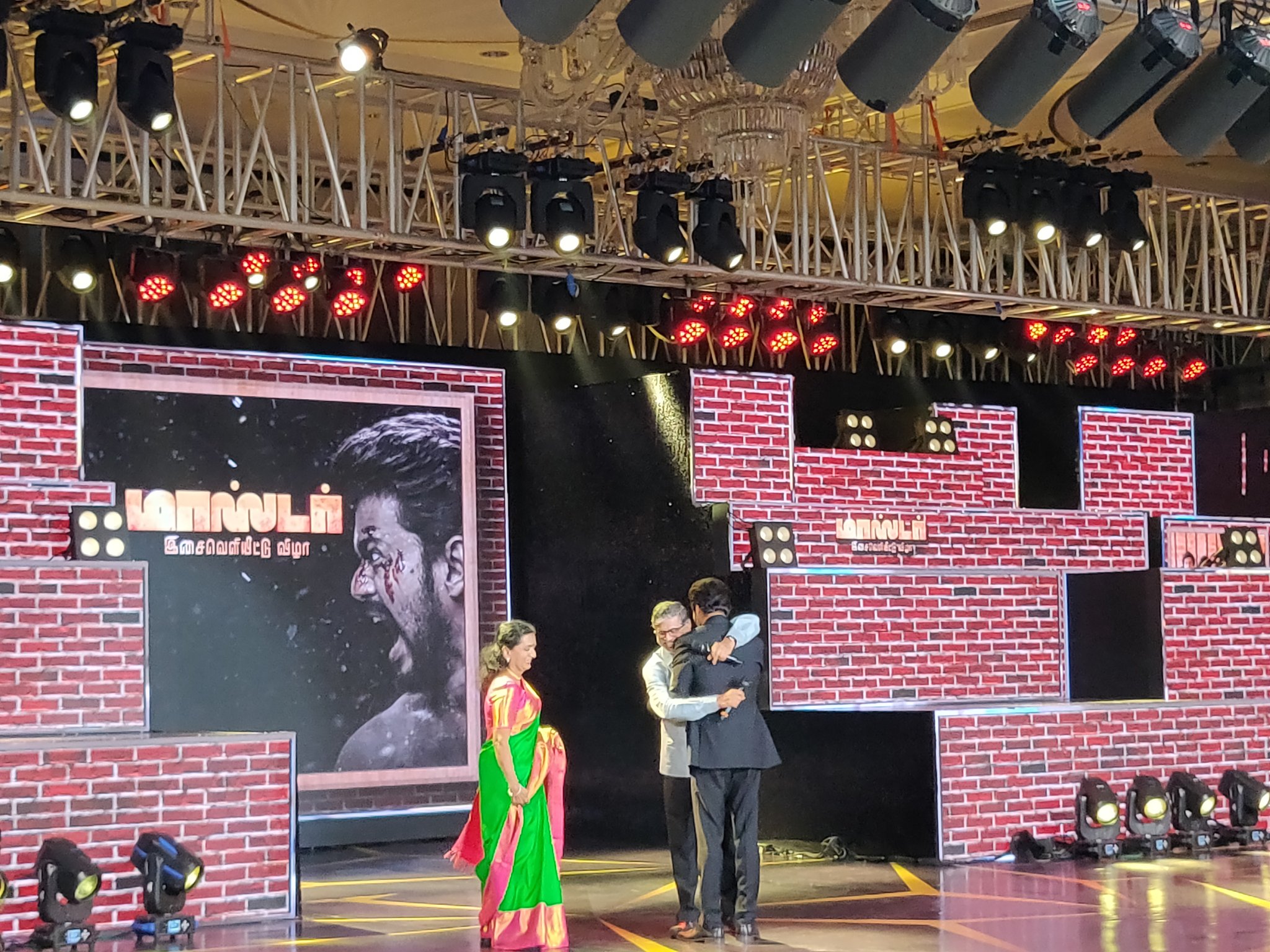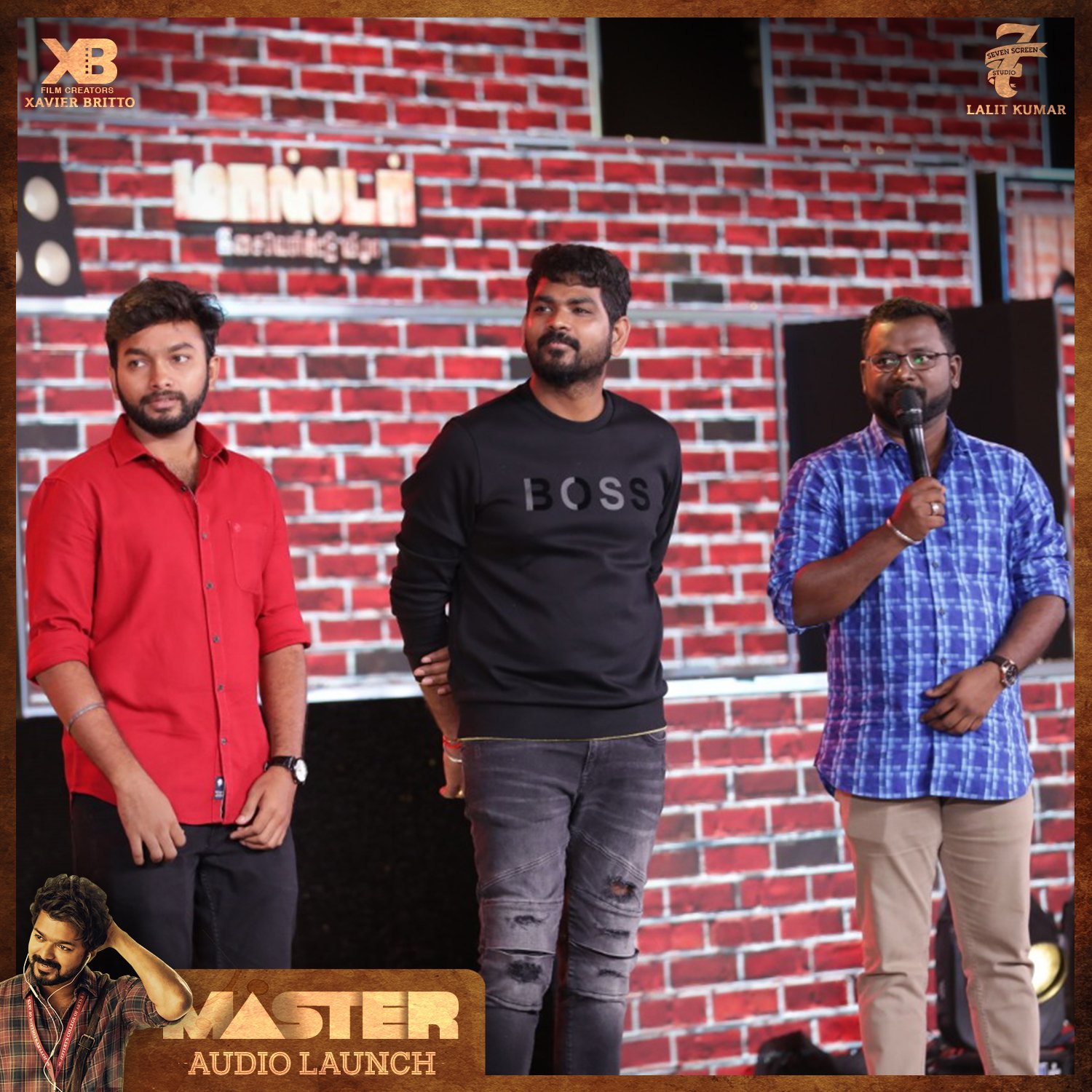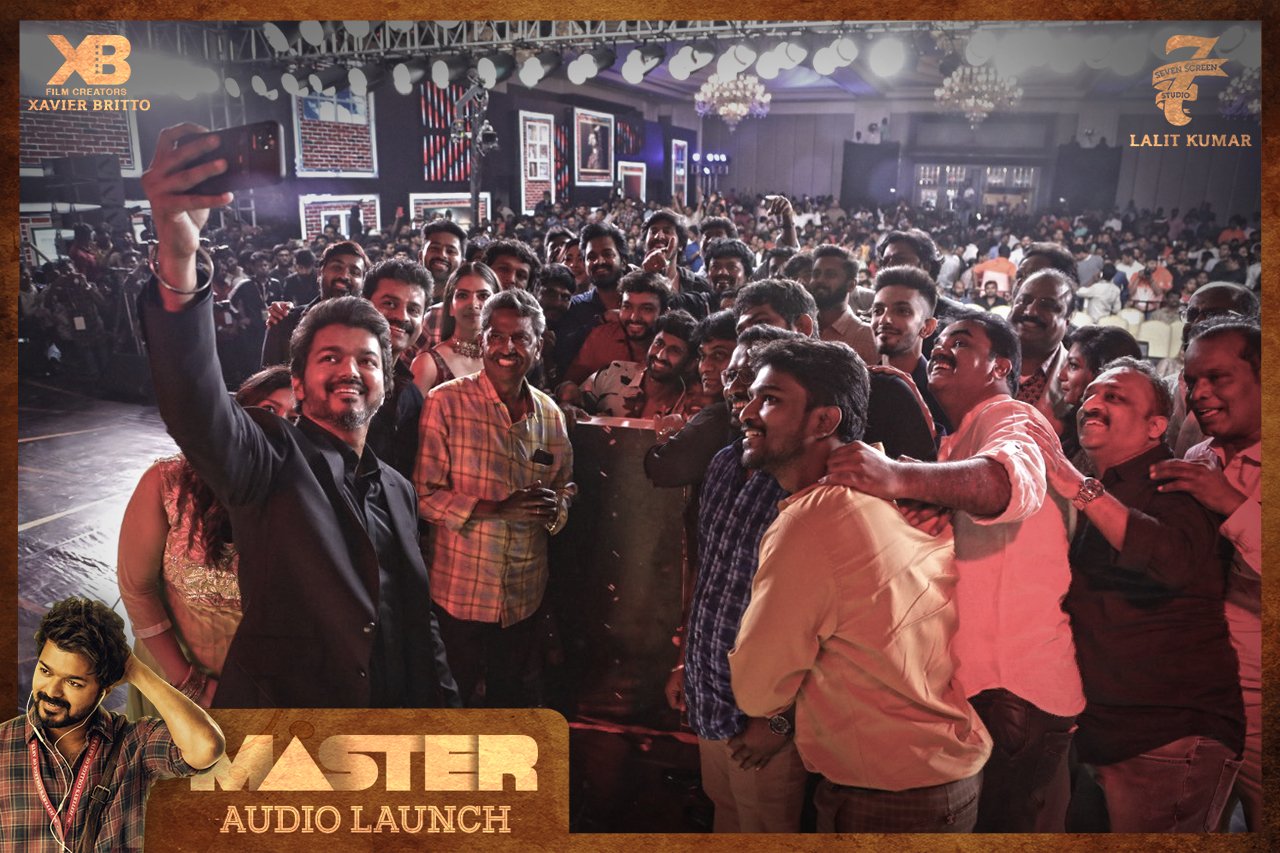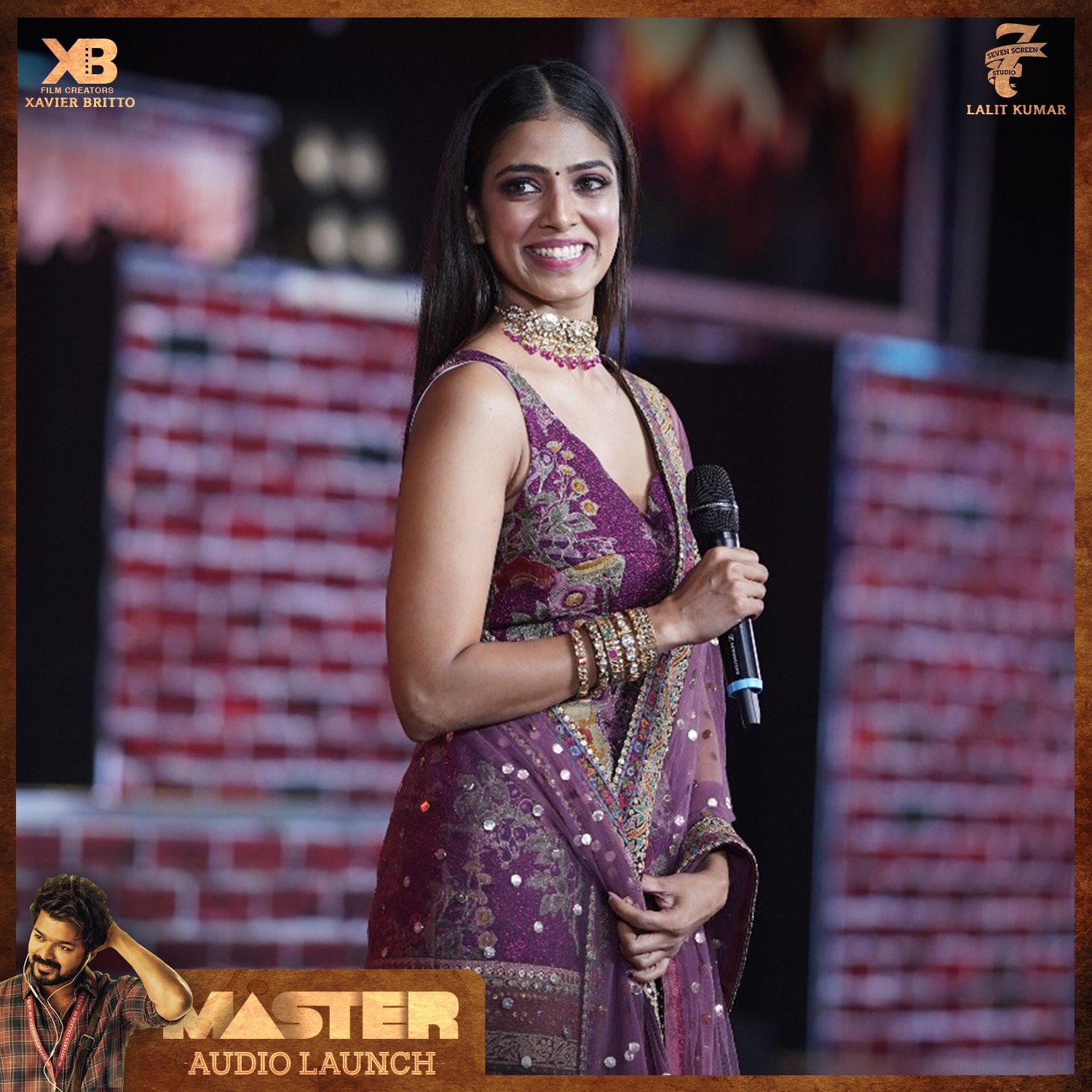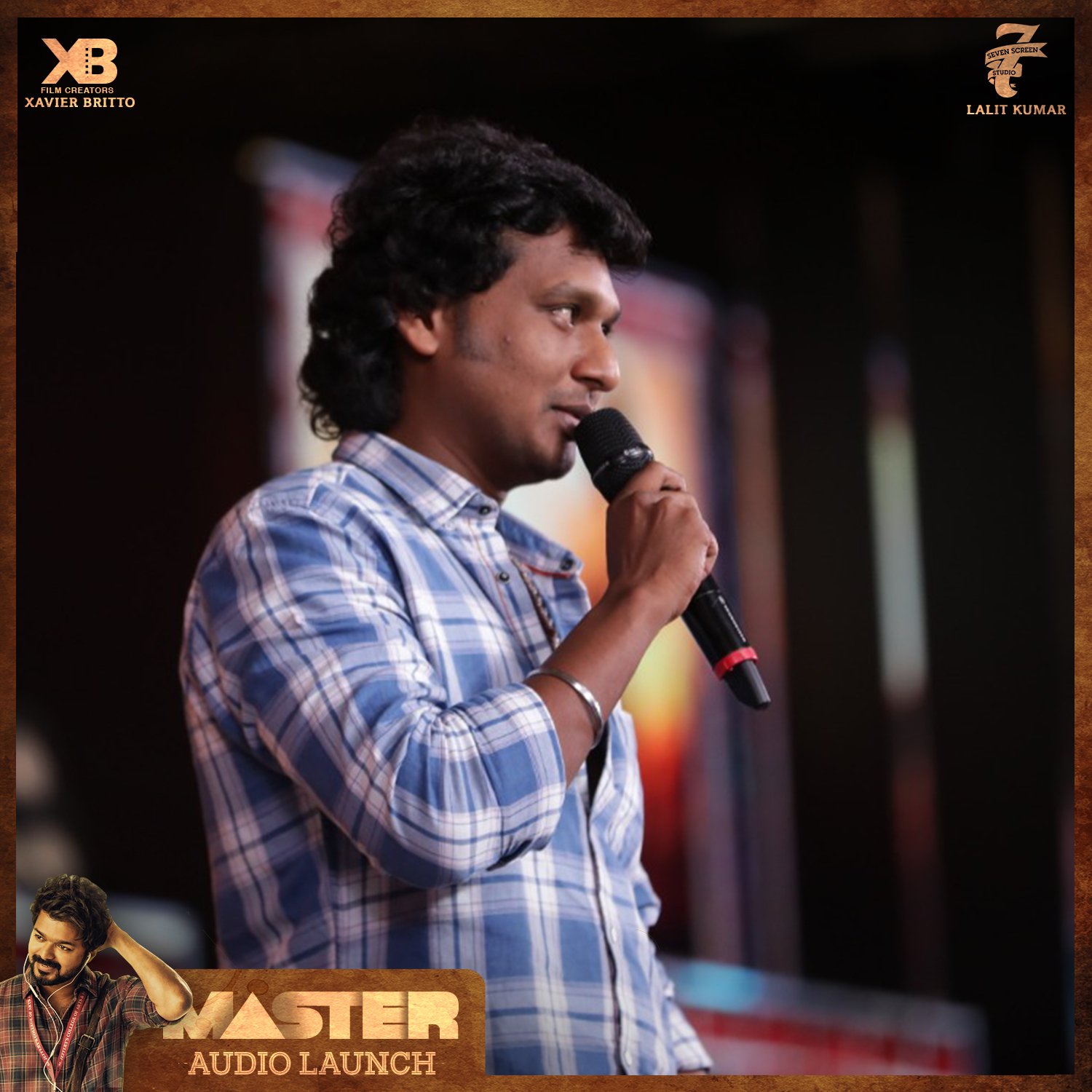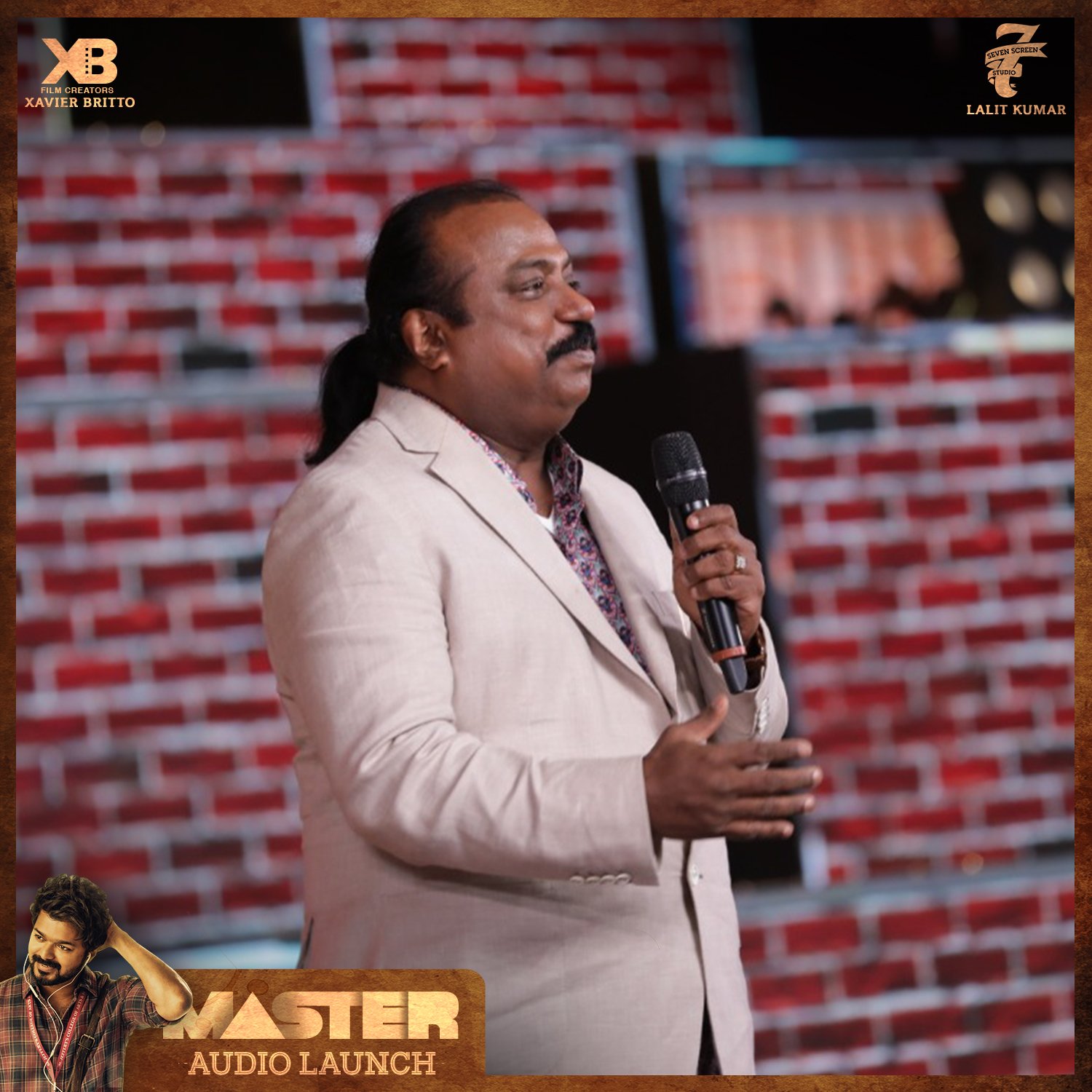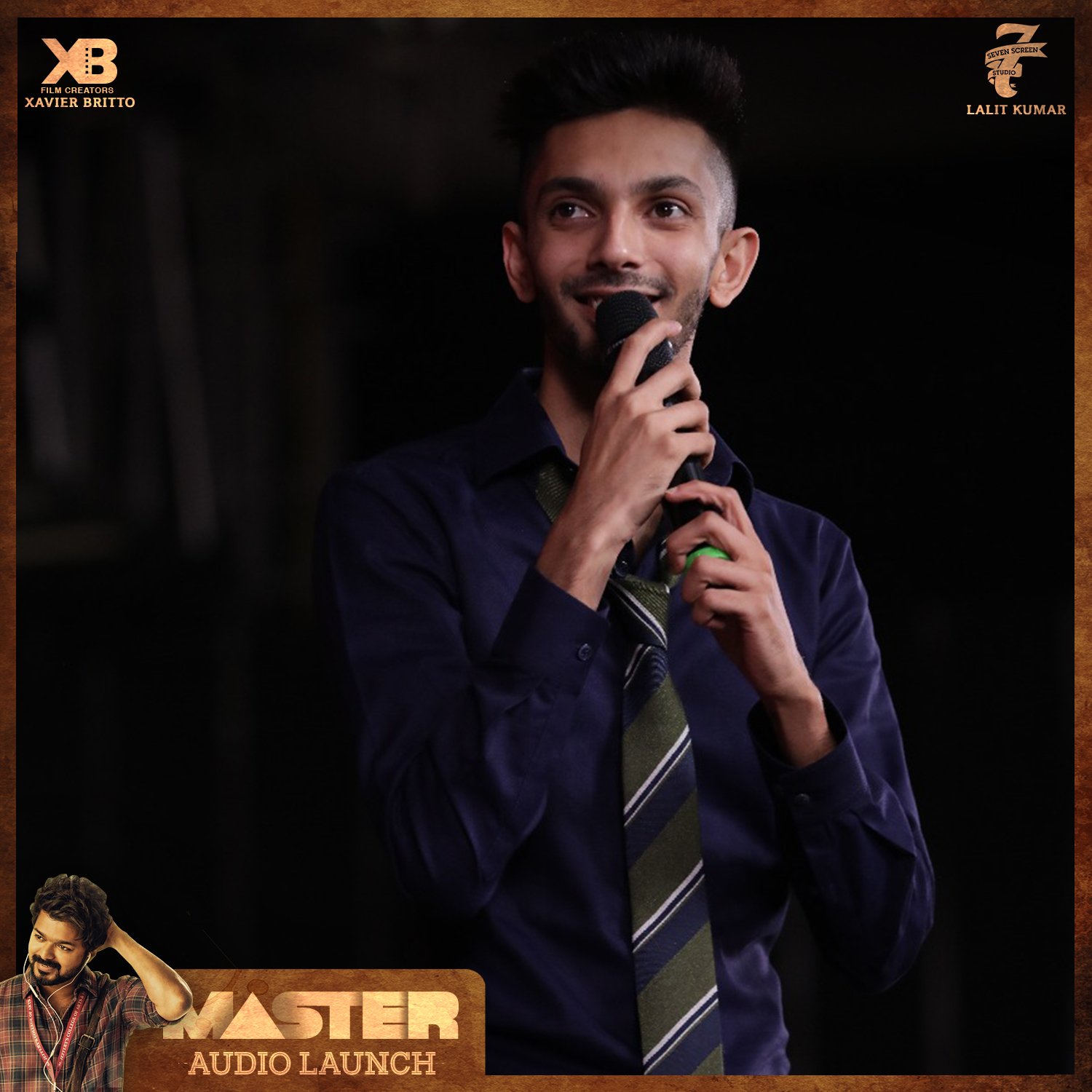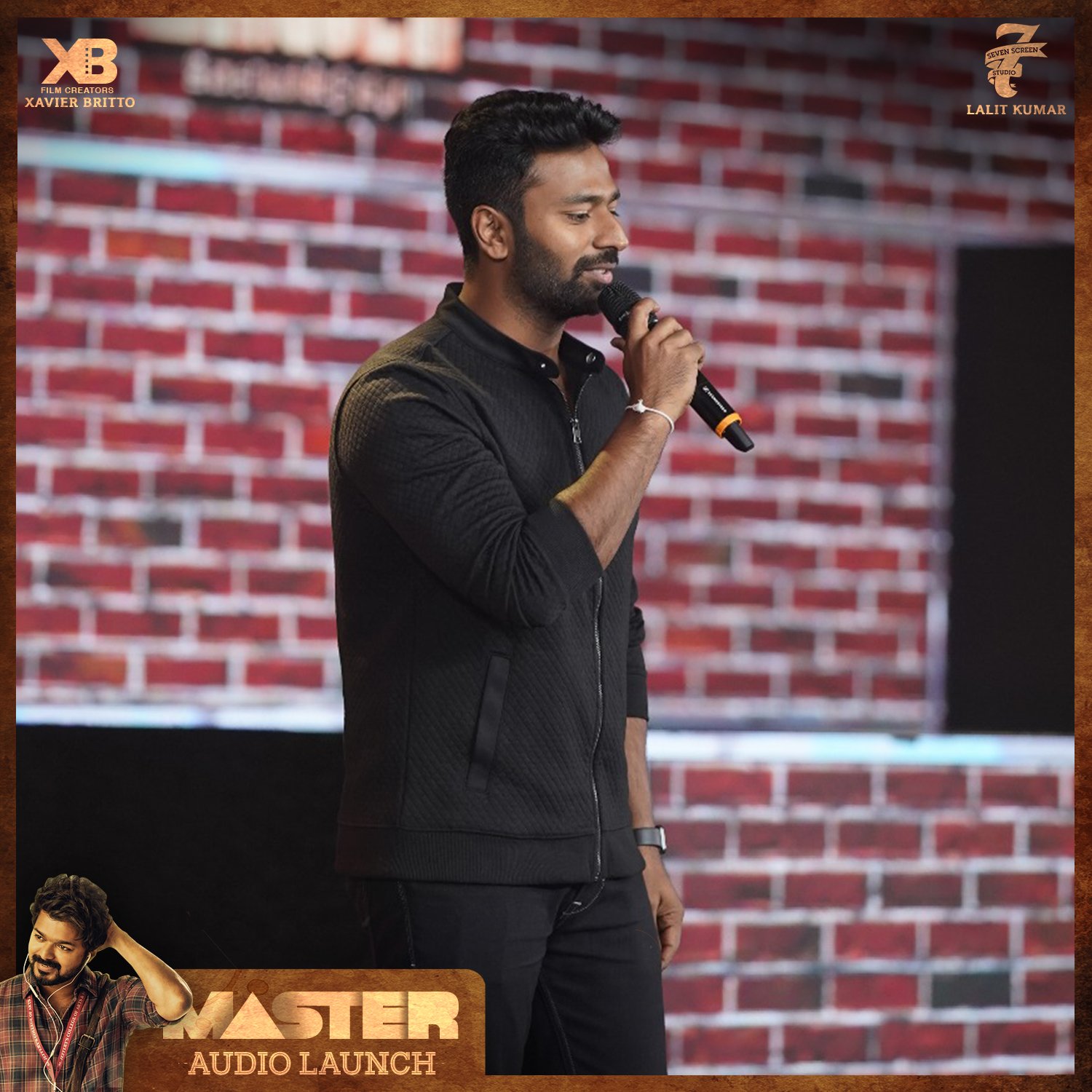 Highlights of Master Audio Launch Vijay and Vijay Sethupathi Speech