ads
Gautami Again Clarifies Her Statement Over Kamal Haasan
Vanaja (Author)
Published Date :

Feb 27, 2018 11:47 IST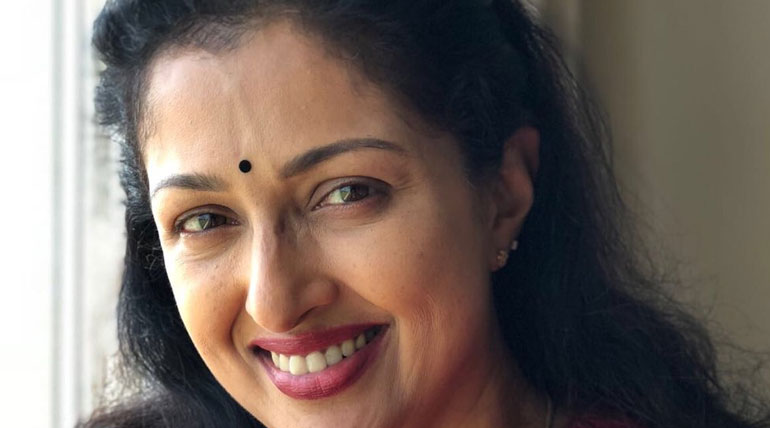 Actress Gautami who had departed from Kamal Haasan gave a detailed statement few days before to clear the air. She clarified that she had no relationship with Kamal Haasan either in personal, political, professional and others. She stated about her pending salary with Raaj Kamal Film International where she worked as the costume designer right from Dasavataram and Vishwaroopam.
She said she had made repeated efforts to recover her payments from Kamal Haasan and RKFI. There is still a significant amount from her due salary pending payment, she added.
In her earlier statement she cleared stated Shruti Haasan is not responsible for the break up with Kamal. Her statement includes "No third person, especially children, can ever be responsible for the state of a personal relationship between adults. Both Shruti and Akshara are wonderful young ladies who I knew as children and I continue to look upon them as such till today. Neither of them have any responsibility for the breakdown of the relationship. That rests entirely on Mr. Haasan's change in commitment and my inability to accept that compromise and destroy my self-respect."
After a harsh and trolls from the different groups of people on the social media. The veteran actress and the cancer survivor again shared the new statement in the heading "Proof and Judgments".
In her new statement she stated "I expected nothing from anyone, least of all pending salaries from a company that I had worked for in a professional capacity. And, yes, I am surprised & disturbed by the harsh & judgemental reactions from people who know no details about the situation."
Gautami is being an inspiration for lots of cancer patients. She had started "Life Again Foundation" to create awareness for cancer affected persons and involved in motivating them with her speech.
To all of those people who were so quick to judge me, you have known me for 30 years and I have never been one to throw my words around. When I say something about anyone, I do not speak without reason. And I do not speak without proof. https://t.co/hZLVULhcdu

— Gautami (@gautamitads) February 27, 2018
Gautami Again Clarifies Her Statement Over Kamal Haasan
Related News