ads
G. V. Prakash and Napoleon Starring Hollywood Movie is All Set to Release this Summer
Sivaranjani Soundarjan (Author)
Published Date :

Feb 06, 2020 18:35 IST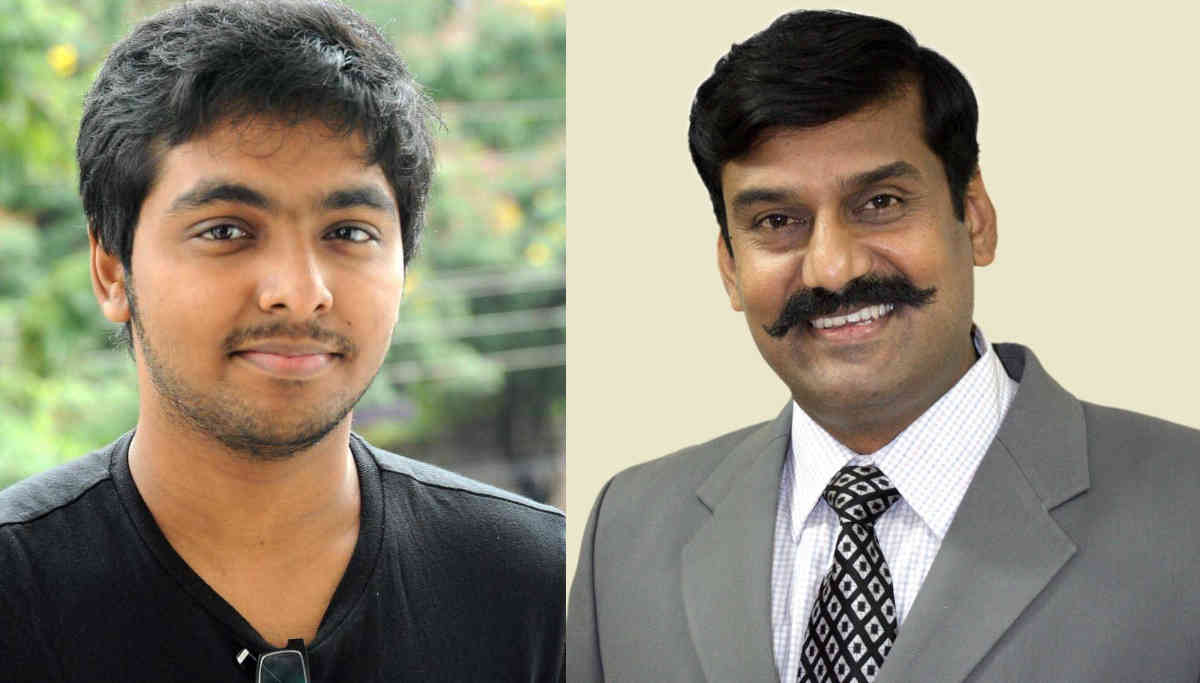 Sources revealed about the music director plus actor G.V Prakash Kumar and Napolean in Hollywood revolves as truth in the real world. The two Kollywood stars who made their names big in the Tamil cinema is one step ahead to entertain the Hollywood industry. Yes, it sounds great when people from the home ground achieve something beyond the nation.
G.V.Prakash Kumar is a well-known actor cum composer who never fails to prove himself whatever he works either acting or composing. Meanwhile, 90's kids know the real value of films with Napolean as a villain or doing prominent roles. Some of the noteworthy Napolean films are Yejamaan, Kizhakku Chemaiyille, and many more hit commercials that add up the list to rewind the megastar of his times. Napolean is already taken actor in Hollywood by the producer Tel K Ganesan of Kybba films for films like Devil's Night: Dawn of the Nain Rouge directed by Sam Logan Khalegi and Christmas Coupon directed by Daniel Knudsen. Now the Hollywood producer executes his plans of welcoming G.V.Prakash as a composer, but his idea worked out finally introducing G.V. as an actor in the Hollywood silver screens.
Now the duo flies off abroad enrolling themselves in the Hollywood film Trap city co-starring Brandon T.Jackson, Clifton Powell in the lead roles. Actor Jackson is well known for his Tropic Thunder and Person Jackson movies. Bankrolled by Kyyba Films in association with Kingdom Over Everything Studios (KOE), Trap city film mainly hip based urban drama directed by Ricky Burchell.
Trap City's story revolves around the life of a rapper who strives hard to attain success while working under a drug master. Fulfilling his wish of a rapper, he composes a song; fortunately, it gets viral. But the man gets caught for a crime beforehand. The rest of the Trap City story handles the journey of how the rapper comes out of all the hurdles plots the gripping climax.
The movie is mainly shot in Nashville, Tennessee. Trap city film stars Jackson as DeShawn, Cliffton as Goose, Tamilnadu celebs G.V.Prakash Kumar as Doctor and Napolean as Brandson's bodyguard Naveen.
Producer Tel K Ganesan opens up in a press meet in Chennai, stating that G.V.Prakash has been hired for composing, but now he debuts Hollywood, which is more than what we thought. He also added that the Hollywood market is wide with 170 countries and assures the reach will increase undoubtedly immense for G.V.Prakash as a debutant.
G.V., on the other side, spoke that apart from acting, he has sung two songs for Trap city, and the movie is in the post-production phase. Trap City is all set to revolve around the world this summer. The music composer cum actor also shares his experience of working in Hollywood, highlighting the differences of both the industry both in sound and working style. Brandson is one good actor to act with, and we are in touch even now, says G.V. Prakash.
G. V. Prakash and Napoleon Starring Hollywood Movie is All Set to Release this Summer