ads
FIR Filed Against Ram Gopal Varma For Releasing God Sex And Truth Online
Vanaja (Author)
Published Date :

Jan 27, 2018 15:38 IST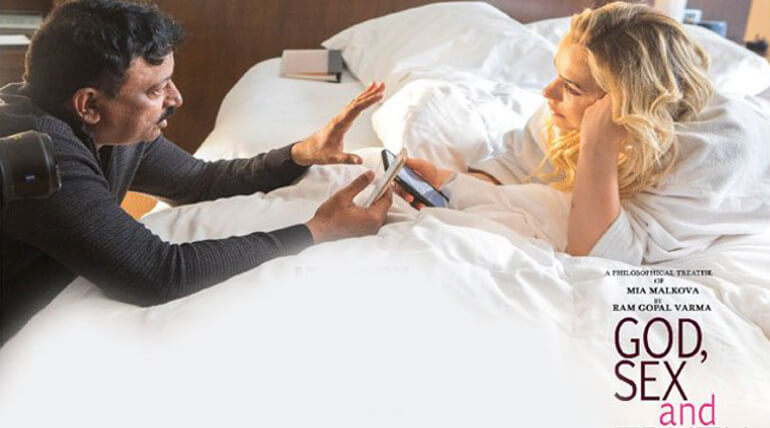 Ram Gopal Varma had always been in controversies through his movies or for his statements. He had always been trolled for his controversial statements on the net. Now his movie God, Sex and Truth has the porn actress Mia Malkova as lead is under severe opposition. The trailer and photos released by the director that has the nude stills of the actress was opposed severely by some section of people and social organizations.
The complaints were filed against Ram Gopal Varma and Mia Malkova stating they are opposite to the Indian culture and they will damage the youngsters. The complaint was accepted by the police under Technology Law of section 67 and inquiring about this.
Some women's organizations also filed complaints against the film maker demand the arrest of him and ban of his movie. The controversial film maker had released the indecent portrayal of women posters and the 3 mins trailer of his movie on net.
He was also booked under 506 and 509 sections of Indian Penal Code by an woman activist for allegedly making comments over her and others who opposing the movie. Some women also staged protest in Hyderabad for ban of the movie.
Meantime, RGV is cool about his act. He is continuously tweeting over his movie. He shared most of the women likes the movie and gives him positive feedback over it.
"Thank u all for tremendously appreciating the intent behind me making #GodSexTruth with @MiaMalkova ...Each and every woman who saw it loved it and understood my respect for the beauty of a woman," tweeted by RGV.
FIR Filed Against Ram Gopal Varma For Releasing God Sex And Truth Online