ads
Film Celebrities Wish And Advice For Students Appearing In Class 12 Public Exam
Vanaja (Author)
Published Date :

Mar 01, 2018 10:26 IST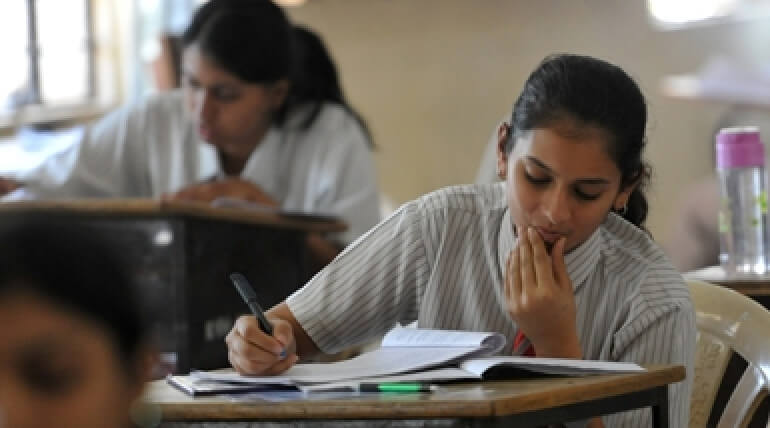 The board exam for class 2 starts from today in Tamil Nadu. The students have been preparing their subjects all through out the year for this board exam. Though mark is essential to choose the course you are interested, this marks alone will not decide your bright future.
Nearly 9,70,620 lakh students are appearing for the board exam in Tamil Nadu and Puducherry. There are nearly 2794 exam centers in the state including territory puducherry.
Celebrities and experts in the education sector are all saying do not trouble yourself, feel relaxed while writing exams. You have been revising your subjects all through out the year and be relaxed at the last minutes. Do not take new big topics to learn at last minutes.
Actor Vivek shared "Dear students both boys n girls! Public exams start from tommow! Free mind n focus is necessary.! All the best darlings! Dear parents, mk comfortable ambience for your kids to prepare. No distractions like Tv, internet, Movie n cell phones!"
Comedy actor Soori stated "12ம் வகுப்பு பரிட்சை எழுதப்போற தம்பி, தங்கச்சிங்க எல்லாருக்கும் வாழ்த்துகள். பரிட்சைங்கிறது நாம இவ்வளவு நாளா படிச்சதை மறுபடியும் நினைவுக்கு கொண்டு வர்றதுதானே தவிர, அது ஒண்ணும் வாழ்வா சாவாங்கிற போராட்டம் இல்லை. அதனால தைரியமா, மகிழ்ச்சியா எழுதுங்க..."
Actor Karthi tweeted "All the best to everyone appearing for public exams today! You have worked very hard so relax and be calm! You will do a great job! Just Don't forget to keep that smile on!"
Film Celebrities Wish And Advice For Students Appearing In Class 12 Public Exam