ads
Eva Mendes wants to do Hitch 2 with Will Smith
Gokul Saravanan (Author)
Published Date :

Feb 27, 2020 12:06 IST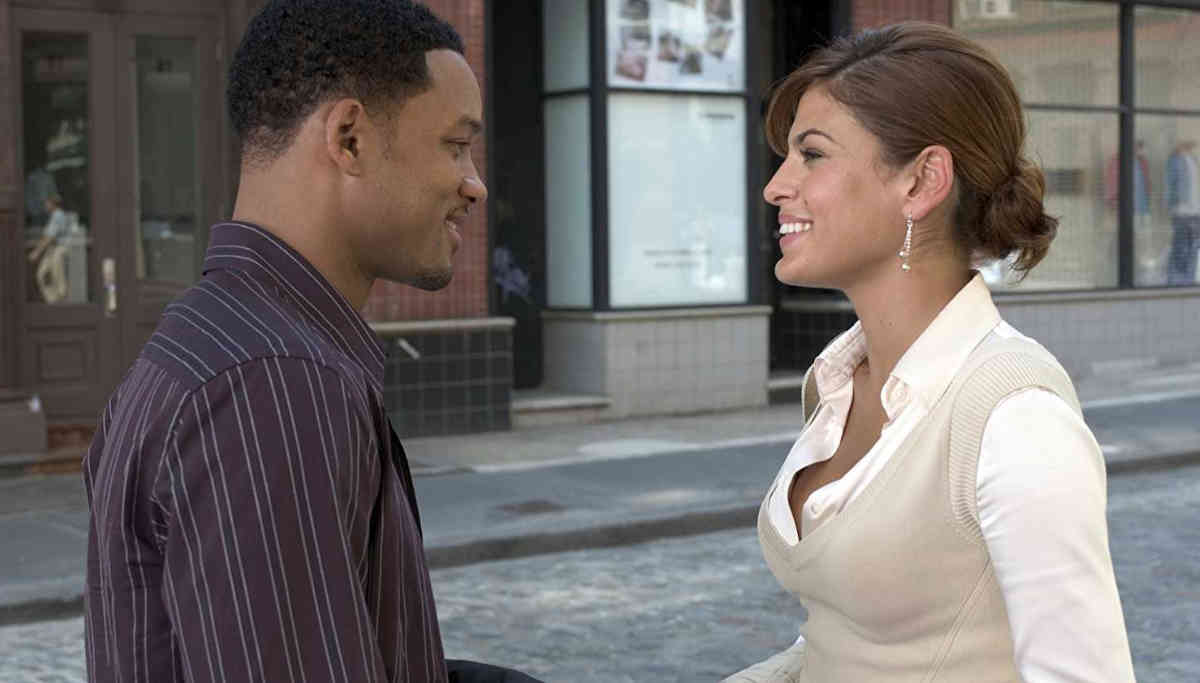 After nailing a troll on her age, recently, Eva Mandes opined her views about doing a sequel of Hitch with Will Smith. The 46-years-old actress who had already well known through her performance in many wonderful flicks is now married and has kids. But, that doesn't seem to stop her wish from exploring more in the Hollywood industry.
Eva Mandes said in the Entertainment Tonight interview that she is up for a sequel of Hitch. She said, "Will, let's do this. Hitch 2." She also added It'd be fun. "Cause it'd be now in the world of all these dating apps. What would Hitch do? He'd be out of a job. It seems like Eva Mandes already has an idea of how Hitch 2's story should go.
It was just a couple of weeks past since the Entertainment Weekly declared the movie Hitch as the greatest rom-com ever. Hitch, released back in 2005. Under the direction of Andy Tennant, Will Smith, Eva Mandes, Kevin James, and Amber Valletta have done the lead roles.
The Story of Hitch (2005):
The Plot is about a 'date doctor' (Alex Hitchens or Hitch played by Will Smith) who helps men to get into a relationship with their crushes. Though Hitch coaches many men to woo their crushes, Hitch has no relationship. Ultimately, he found himself falling for, a gossip columnist, Sara Melas (Eva Mandes), while he is coaching one of his clients, Albert, Played by Albert Brennaman, who has a crush on a celebrity Allegra Cole (Amber Valletta).
Hitch, who is a date doctor, finds himself struggling to drop a conversation with Sara while coaching Albert. When all goes smoothly, somehow, Sara gets to know that Hitch is that date doctor who she is already thinking as the coach of Vance Munson (Jeffrey Donovan) who tried a one-night stand with her best friend Casey (Julie Ann Emery). But, she doesn't know, Hitch genuinely rejected to be Vance's coach as he believes in long term relationship.
In a rage against Hitch, Sara criticizes Albert and Cole's relationship as a plan executed by Hitch in her gossip column. Thus leads to the breakup of Albert's relationship with cole.
Then what did Hitch do to patch up Albert's relationship and his own with Sara is the story of Hitch, which has been narrated in a comical way that brings laugh and love in many scenes.
Now, certainly, after 15 years, it is exciting to see what Alex Hitchens would do in this modern dating app world. Eva Mandes, who was last seen on the screen back in 2014, is all excited about Hitch 2 though acting is not her priority anymore, but which she always loves.
Eva Mendes wants to do Hitch 2 with Will Smith