ads
Dharala Prabhu Movie Review: Worth Watch for a Weekend
Thangaraja Palaniappan (Author)
Published Date :

Mar 13, 2020 14:44 IST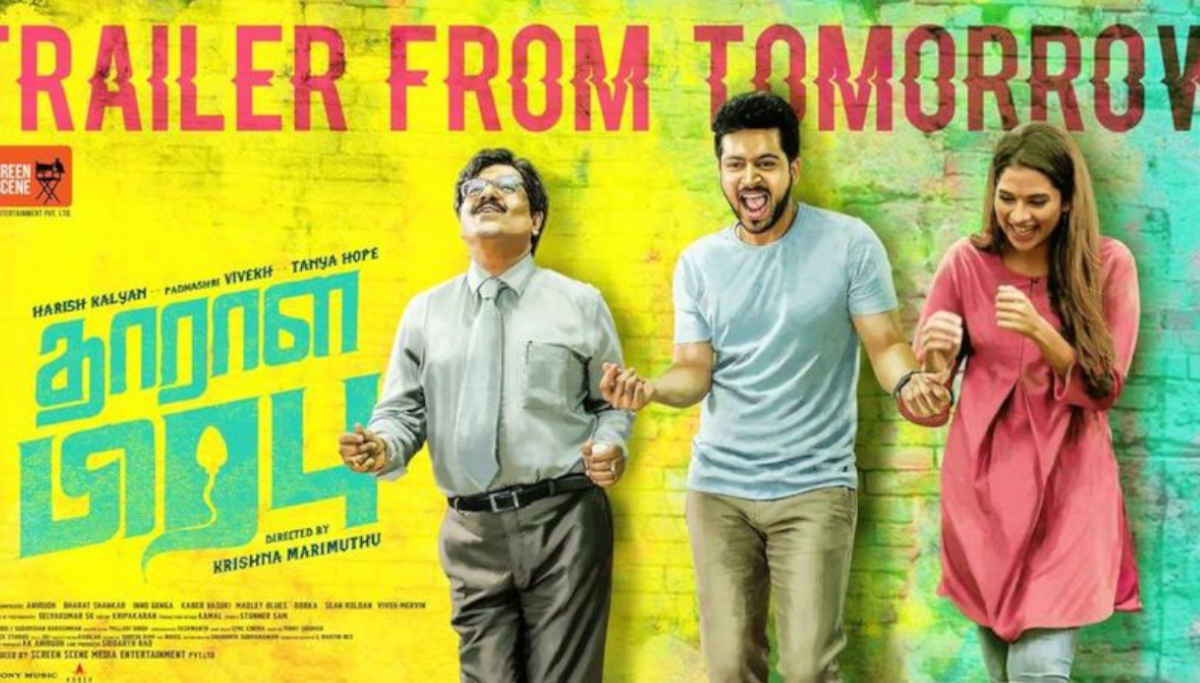 Dharala Prabhu worth your time and money: Debutant Krishna Marimuthu did proper justice to his remake of Vicky donor (Dharala Prabhu in Tamil), a commercially and critically acclaimed movie in Bollywood. The movie featured Harish Kalyan, Tanya Hope, and Vivekh in lead roles and produced by Screen Scene Entertainment.
The movie starts with Vivekh with a screen name Kannadasan being shown as a fertility doctor. He was looking forward to a perfect sperm donor to treat his infertility patients. Harish Kalyan, with screen name Prabhu an unemployed footballer with the right characteristics for sperm donation, got linked with Kannadasan and how this association changes, then ignorant Prabhu's life is the contour of the story.
Vivekh and Harish both did spell bounding sequences, and the duo combo worked out well for the movie. The female lead Tanya Hope seems to be the best fit for Harish, and the chemistry gives a soothing feel to the audience who witness the movie. The romance is well portrayed and no negative visages expressed by the audience. Director Krishna's conviction for handling the movie with the right attitude by not tampering the basics is really laudable. Prabhu's mother, Anupama Kumar, too did good justice to the movie.
The movie does have emotional quotient too, and Vivekh shared a bit of the same. His one-liner comedies with double entendre are hilarious though at times crossed the limit. But his experience is beautifully demonstrated. Prabhu's life was shown with a gang of friends, and a boy of playfulness slowly fizzled out with friends' appearances only on occasions.
The right blend of emotions and comedy, the movie is well scripted with real eye gluing scenes in the second half. The soundtrack of the film is composed of multiple composers viz Anirudh Ravichander, Sean Roldan, Vivek-Mervin, Inno Genga, and other independent bands and artists. With multiple composers, BGM was a slight disappointment though songs coming back to back is commendable. Cinematographer Selvakumar in association with editor Kripakaran, brought out the best screenplay.
Dharala Prabhu took a noble subject to showcase, and in spite of a remake comes after eight years, the movie has fresh appearances and plays, which would never make you think that your pocket is fired worthless.
Throughout you laugh with then and there emotionally glued, a good entertaining family movie worth a watch in theatres.
Dharala Prabhu Movie Review: Worth Watch for a Weekend