ads
Charlies Angels Steps Off the Box office With 28 Million Dollar collection
Vignesh Suppian (Author)
Published Date :

Nov 20, 2019 18:18 IST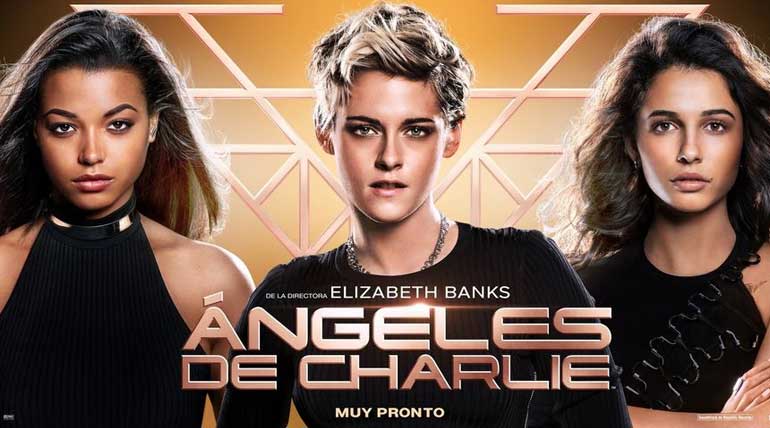 Charlie's Angels 2019, opened up to a disastrous box office collection. Such a huge flop that left Elizabeth Banks to feel proud upon it. The prize $50 million that was poured on the production earned the crew around $28 million, so far. This can also be termed as the monumental failure of the world-famous spy story.
Charlie's Angels(2019) is the latest version and the adaptation of the 1976 American crime drama television series Charlie's Angels. This one is directed by Elizabeth Banks, and it is released in India a few days back on November 15, 2019.
The director seems to have a motive to entertain the audience in different ways possible be it with the stunts, the actions of the girls, the strong feminist track and with the comedy, all this finally made the audience have their seat for the entire two hours.
The story is about three women spies, aka The Angels, saving the world from a bad deal, which can cause relatively huge destruction to society. And this deal is done by Brock industries. Their ultimate material of the deal is a bug they found on their new project, which is an unpredictable source that can even kill a person with its sustainable energy.
The movie showcased women empowerment from the start, and it gradually made some audience predict the storyline as it was a cliche already. The story starts with Sabina Wilson(Kristen Stewart) and Jonny Smith(Chris Pang), where Kristen Stewart was seducing Chris Pang, a criminal as a part of sting operations. MI-6 agent Jane Kano(Ella Balinska) joins her after helping her out, and thereafter, they had their lives on the same track.
After a year went these two are reunited in Paris in the rescue mission of Elena Houghlin (Naomi Scott), a system engineer at Brock industries allegedly tried to remove the dangerous bug and ended up putting her life in risk. This ended in three women action later on in the story plot where Elena becomes an angel-in-training and these three women climbing on the same rope to find the deal and break it to save the world, and all this were very obvious.
The directors script had a strong scent of comedy at the first -half, but after the first half, it has become an easily predictable storyline. The action scenes in this were also pretty dump as it just resembles some old actions of Hollywood movies.
Overall the movie is an entertainer and a one-time watchable movie as it comes with different sets of modules like comedy, action, spy movie. The lead women had decent onscreen chemistry, and all the cast are reasonably matched.
Charlies Angels Steps Off the Box office With 28 Million Dollar collection