ads
Bigg Boss Tamil 3 Unexpected Fight Between Sandy and Mathimitha
Purushothaman Dhandapani (Author)
Published Date :

Jul 25, 2019 10:14 IST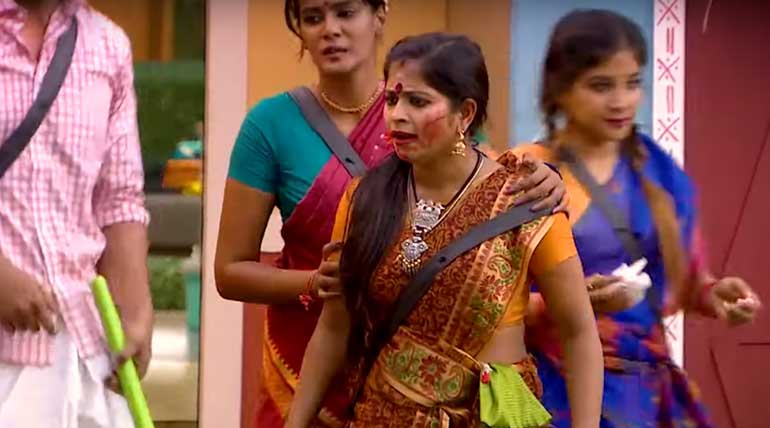 Will Village task increase the TRP as the big boss expects?
To divert the attention of the Big Boss 3 audiences from the love triangle of Kavin, the big boss brought the village task.
It has done well for the past two days of diverting the attention and creating the ripples within the bb3 contestants. Teams are forming within it for the next nearly 80 days of big boss 3. But is it increasing the TRP is a tricky question.
Sandy and Madhumitha fight over dance:
The focus of the frustrations seems to shift to Sandy. Madhu irritated with the comments of Sandy during the dance performance of the task shouts at him. Sandy initially retorts back, and a war of words ensued.
But with Sandy asking sorry to Madhu it ended amicably. But is all this enough to increase the TRP, will be answered tomorrow as it is to be continued tomorrow also.
The roles and performance of contestants in village task:
Big boss perfectly aligned the roles of the village task. Most of it is as per the character of the contestants. For example, Meera as a complaining mother in law is a perfect match.
She does it perfectly and if not more effectively. Tharshan as a mother's son and also in love mood with his wife Sherin is an excellent choice.
Cheran exposed or trapped by village task?
Cheran who gets continuously named in the eviction list, mysteriously is put to the test with the village task. Being put in the role of Nattammai, he was supposed to control the villagers.
But it causes him to be angry and use orders to control them. But already there are accusations on Cheran of acting like a big director in big boss house.
Nattammai in trouble in village task:
Now the Nattammai role is making things worse for Cheran. If yesterday was Meera to shout against him for his acting as Nattammai in the village task, it was Reshma today.
She already nominated Cheran on Monday for him shouting against her last week. But today Cheran playing the role Nattammai shouted at her again. He was also angry for her calling him 'fool' in the task. Maybe it was part of the task, but it seems Cheran is trapped.
How many are going to nominate him again on Saturday for eviction is an exciting event?
Bigg Boss Tamil 3 Unexpected Fight Between Sandy and Mathimitha