ads
Ayalaan is the Title of Sivakarthikeyan Starring Sci-fi Movie
Vignesh Suppian (Author)
Published Date :

Feb 04, 2020 12:43 IST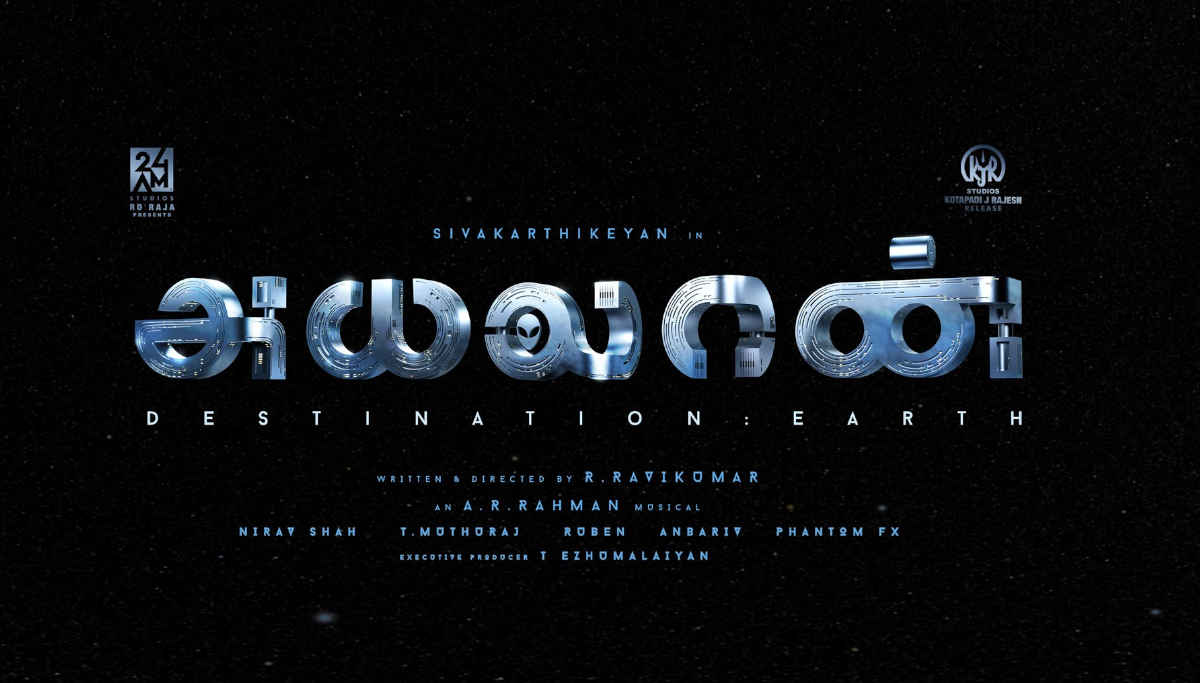 Yesterday February 3 evening at 5 PM, Mozart of Madras, A. R. Rahman announced the name of Sivakarthikeyan's new sci-fi movie as Ayalaan. KJR Studios, in their tweet, has also released the title look of Ayalaan. And it captions that they are taking an unusual movie Ayalaan and asks for the public opinion.
Known previously as SK 14, the new name rejuvenates SK fans of high expectations for this path-breaking movie in Indian cinema. Directed by Indru Netru Naalai, director R. Ravikumar also stars the famous Hindi Actor Sharad Kalkar to give a pan India presence for the film. Nirav Shah was doing the cinematography and produced by KJR and 24 AM studios, and this movie is set to break SK's lack of hits recently.
A. R. Rahman, in not his typical way of lying low, was the first person to announce the name of SK 14 as Ayalaan. It shows his interest in the movie, which is considered as a game-changer for sci-fi movies in India. KJR, who minted money by releasing Viswaasam last year and also produced SK's Hero, is producing this movie in a mega-budget along with 24 AM studios.
SK will be co-starred along with Rakul Preet Singh and Yogi Babu, Karunakaran, Isha Gopikar, and also Banu Priya. The film will have a lot of CGI work as it is a sci-fi genre and said to be a trendsetter for such movies in India.
SK's Doctor is pending for release, and when Ayalaan releases is the big expectation for his fans now.
Ayalaan is the Title of Sivakarthikeyan Starring Sci-fi Movie