ads
Atul Kulkarni Talks About Gul Makai Movie Based on the Life of Malala Yousafzai
Gokul Saravanan (Author)
Published Date :

Jan 22, 2020 18:36 IST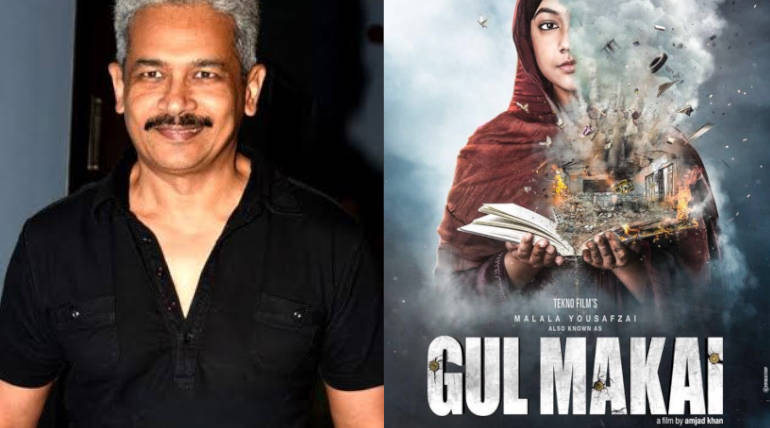 Gul Makai movie lives the life of oppressed women - Malala Yousafzai, the living example. The right to education is there in the Indian constitution, but it is still in writing only. Otherwise, females will not suffer even now to get the freedom of education. Malala Yousafzai was a renowned name since 2012. The name belongs to a teenager who survived a Taliban attack on her for defying the school ban in her locality.
She was condemned for this right cause, but this has not made her bow down or get sidelined; instead, it kindled and developed courage pushing her to do protests and activities to ensure every girl child deserves an education and the right to go to school. The cultural and educational right is listed in the fundamental rights of the constitution but in vain in some places.
Gul Makai, a movie directed by H.E. Amjad Khan, is about to outline the life of Malala Yousafzai, her struggle, and difficulties in pursuing her studies just because she born a girl child. The movie is both exciting and petrifying contouring the Malala's story and frequencies the family experienced in Swat Valley.
Divya Dutta played the role of Malal's mother said, "Gul Makai like movies carried a sense of emotions and featured how girls are still suffering to exercise their right to education. People do go through immense struggles in the real world. The movie portrayed how a girl child in Pakistan treated and the hiccups she went through to establish her rights to go to school.
Two things are blended in this story how a brave heart advocates peace and fight for her education and finally become a global teacher." Similar movies should be taken to ascertain the rights being given to all.
Atul Kulkarni is seen portraying as Ziauddin Yousufzai, the father of Malala. He exclaimed, "We all know Malala as a character who has gone through issues over her educational rights. But the culture of the people, how girl children are treated, how their parents suffer, and abstain from giving education to their girl children and the turmoil the people of Swat Valley go through.
The girl Malala has beautifully gotten rid of all her challenges and fight for her education as well as other girl children. This kind of movie is much needed for this culturally diversified country like India. I am glad that I am given the role of her father. In this role, I made sure, despite all odds, my girl gets the education for sure."
I hope this movie will perform the best on screens and waiting for further updates about the same.
The movie is presented by Jayantilal Gada and produced by Sanjay Singla and Preeti Vijay Jaju. The film is all set to release.
Atul Kulkarni Talks About Gul Makai Movie Based on the Life of Malala Yousafzai