ads
Actor Chandran Slams TN Govt For Bus Fare Hike
Vanaja (Author)
Published Date :

Jan 20, 2018 14:09 IST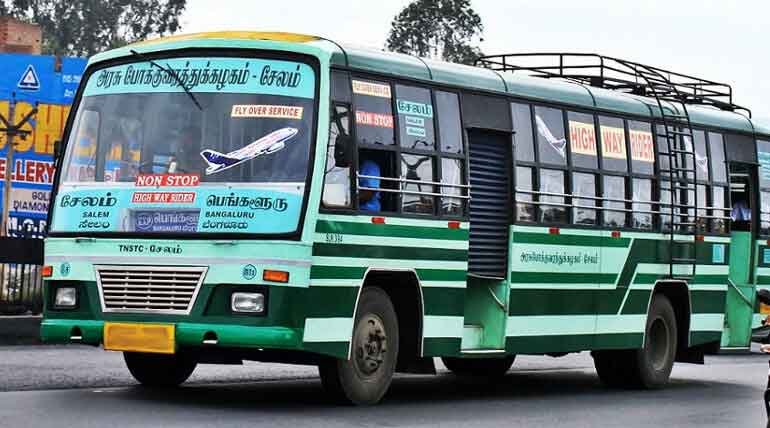 'Kayal' fame Chandran was the first celebrities to raise voice and oppose TN govt for the sudden bus ticket fare hike across the state. The state government had revised the bus ticket rate in overnight to 60% hike.
From today all buses in the state will collect 60% more fare that was collected yesterday. The people are showing severe condemns and they are opposing the fare hike on the social media page.
Meantime 'Kayal' fame Chandran had immediately shared his view on the ticket rate hike. He slams govt as impotent govt He tweeted "TN govt announces increase in bus fare. #BusFareHike so basically it's general public who has given increment to the Parthasarathy's. *slow claps* to the I'm potent govt."
The AIADMK party which is ruling the state says the hike is unavoidable and it is lower compared to the other state. They say it is because to compensate the loss of the transport due to salary hike, fuel and maintenance.
Here are some people angry tweets about the hike.
Dear State Government,
If you cannot manage, declare yourself insolvent and kindly resign..
From Virudhunagar to Tirumangalam(28 km) - ticket rate of Rs.24 is not acceptable at all#BusFareHike #BusFare

— Antony Bothagar (@Antonybothagar) January 20, 2018
#BusFareHike
Chennai Whiteboard
Rs.6 change to Rs.11😨
Green board
Rs.11 change to Rs.17😵
Digital board
Rs.13 change to Rs.19😭 pic.twitter.com/pNbZN9W2Fz

— vívekanand (@vvekanand1) January 20, 2018
#BusFareHike

Situation of TN people today😂 pic.twitter.com/yzahtEHMFU

— Anonymous (@anonymoushere_1) January 20, 2018
Ithu pona palaya irumbuku ivlo rate.. most seats r unusable. Water leak during rains. Poor maintenance. Most buses shd b replaced. #BusFareHike #TamilNadu pic.twitter.com/lXdFNmxEhK

— Bala kumar (@BalaMizu) January 20, 2018
#TNGovt #busfare #busfarehike VERY TOUGH TO LIVE IN THIS STATE. Already #GSTCouncil #petrolhike #gashike.. Salary is not enough to survive

— Krishpod (@krishna010582) January 19, 2018
#BusFareHike
Right now me ... pic.twitter.com/gDnu7hMyTT

— tamizh (@iam_stamizh) January 20, 2018
Actor Chandran Slams TN Govt For Bus Fare Hike