ads
The 75th Golden Globe Award Had Rocked Los Angeles
Sangheetha Palaniappan (Author)
Published Date :

Jan 09, 2018 00:10 IST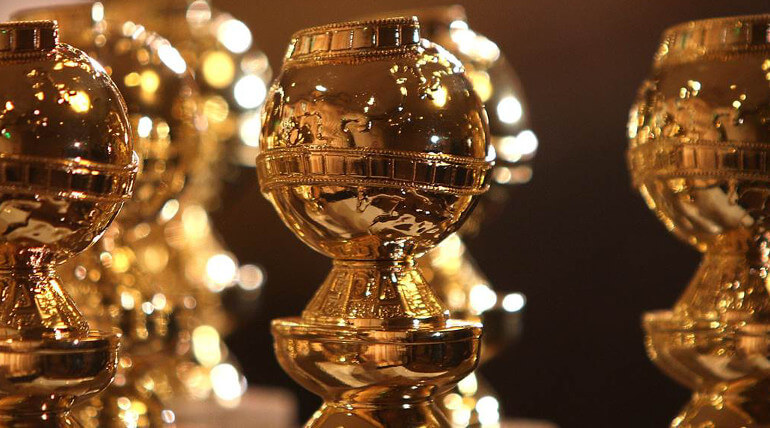 Golden Globe, Hollywood stars walked the red carpet wearing black.
Golden Globe, a prestigious award presented by the Hollywood Foreign News association every year since 1944. This award portrait the excellence of movie and TV program of both domestic and Foreign regions. This award is considered as next for the Oscar in Hollywood film industry. The golden globe association had celebrated its 75th year on January 7 at Los Angeles.
The celebration totally stood against on sexual harassment in film industry and other industries. The special thing that created awesomeness in the place was all the celebrities had wore BLACK in support for the TIMES' UP movement against all type of harassment. And the show was hosted by Seth Meyers, filled the celebration with fun and laughs.
Some important highlights of the golden globe award.
First and best thing of the golden globe was Oprah Winfrey, an American TV talk show host became the first black women to claim Cecil B.demilli award her speech stole the show.
Gary Oldman won the best actor award for Drama. Gary's speech which recalled Winsent Churchill's ferocious speech made that night complete.
The Shape of water movie had won totally seven award in various categories.
The movie 'Lady Bird' won the best motion picture award.
Sterling.K.Brown made it the first Black actor to won the best actor award for TV Drama.
The Handmaid's Tale had won the best TV series award of 2017.
The movie 'Big Little lies' won several prizes for its versatile story line.
Aziz Ansari, the first Asian American to won the best TV actor award for comedy series.
Elisabeth Moss won her best actress award for the TV show 'The Handmaid's Tale'.
Totally the red carpet filled with black gowns and suits in support of ending sexually abusing, racism and Inequality in all industries.
The 75th Golden Globe Award Had Rocked Los Angeles
&nbsp
Tags :&nbsp
Hollywood Awards
,
los angeles
,
TIMES UP movement
,
75th golden Globe Award
,
Oprah Winfrey
,
Gary Oldman
,
The Shape Of Water
,
The Handmaids Tale
,
Darkest Hours
,
Sexual Harassment
,
Elisabeth Moss
,
Seth Meyer
,
Big Little Lies
,
Lady Bird
,
Winsent Churchill