ads
Tamils Warmly Welcome Canadian Prime Minister Justin Trudeau
Vanaja (Author)
Published Date :

Feb 22, 2018 15:49 IST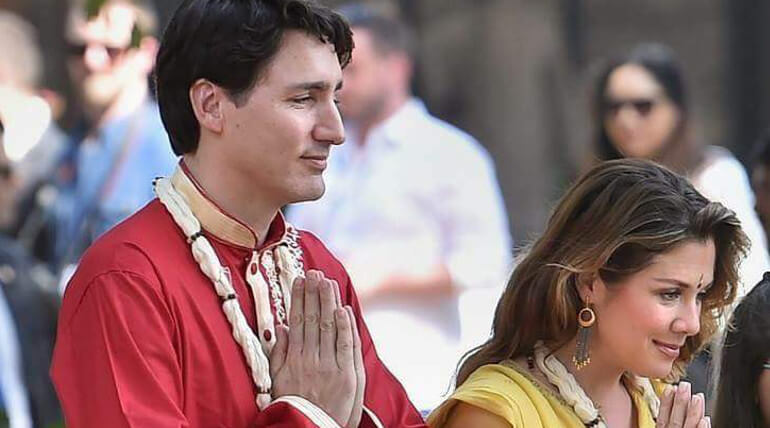 The Canadian Prime Minister Justin Trudeau along with his wife and children landed in India last Saturday for a week-long tour. But the Indian Prime Minister didn't made to the airport on Saturday for receiving the Canadian Prime Minister. This incident had created a sensational storm in the media's of both countries.
On Friday the Canadian Prime Minister had been invited for a Bi-lateral talk with Prime Minister Narendra Modi. Official reports about the invitation confirms that the discussion will be mostly on some specified topics including trade and investment, science and innovation, higher education, infrastructure development, skill development, energy and space.
In the meantime, Justin Trudeau with his family had a wide visit across the country for experiencing the cultural spirited of India by visiting religious places with Indian traditional outfits. Since now Trudeau and his family had visited Agra, Golden Temple, Gandhiji's Sabarmathi Ashram and other important places in the North. Justin Trudeau and his elder son enjoyed playing cricket with former captains Kapil Dev and Azharuddin on Thursday.
Tamils shown their warm welcome to Canadian Prime Minister who honored Tamils by celebrating Pongal and wished Tamils on Tamil New Year. The film celebrity GV Prakash expressed warm welcome to Justin Trudeau on his twitter handle.
He had tweeted "கனடாவில் என் தாய் தமிழ் உறவுகளோடு பொங்கல் திருநாளை கொண்டாடிய உங்களை தமிழ்நாட்டிற்கு என் இருகரம் கூப்பி வரவேற்கிறேன் #WelcomeJustinTrudeau"
Canada share thick bond with Punjab as most of the Punjab people are living in Canada. Chief Minister of Punjab Amarinder Singh warmly welcomed Trudeau and tweeted "Wish you a wonderful birthday Hadrein Trudeau on the 28th of this month. I'll think of you on that day. It has been a pleasure meeting all the three children of Canadian Prime Minister @JustinTrudeau."
He also tweeted "Really happy to receive categorical assurance from Canadian PM @JustinTrudeau that his country does not support any separatist movement. His words are a big relief to all of us here in India and we look forward to his government's support in tackling fringe separatist elements."
Tamils Warmly Welcome Canadian Prime Minister Justin Trudeau