ads
Petition Filed To Re Investigate Sankararaman Murder Case
Gokul Saravanan (Author)
Published Date :

Jan 26, 2018 15:50 IST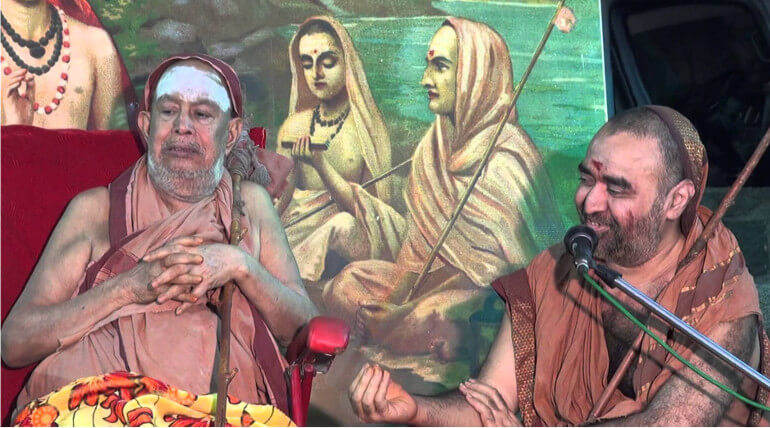 The murder case of Sankararaman is been taken out from the scraping list, Sankaracharyas over the hot pan again.
A petition has been filed up in Chennai High Court to reprobate the murder of Sankararaman, the manager of Varadharaja Perumal temple in Kanchipuram of Tamil Nadu. Manikandan, a lawyer of Chennai High Court had made the petition in the court today. The pulse of a case which is kept to scarp for years is now rising again.
Sankararaman was murdered by a gang of 5 members outside the Varadharaja Perumal Temple premises on September 3, 2004. Sanakararaman had become the manager of the Temple after stepping out from Kanchi Mutt, a monastery in Tamil Nadu. He left the mutt after a continuous infuriation and impatiens with the Sankaracharyas, Jayedhra Saraswathi and Vijayendhra Saraswathi, who came to the head and sub-head position after the death of 68th Sankaracharya, Chandhrasekara Saraswathi.
The case had been filed against the Sankaracharyas for planning the assassination. The 25 other persons along Sankaracharyas had been accused in the case. Both Sankaracharyas have been arrested by the police in Bangalore on November 2004 and got out from it with bail. Then the case had been set for hearing over 27 members including the seers. Among the 25, Ravi Subramaniyam had become an approver and one had been killed. The case sustained over 23 and the seers.
The case came to the Chengalpatt court then transferred to Pondicherry court by the requesting petition filed by Sankaracharya. Sankaracharyas and 23 others have been set freed by the Pondicherry court on November 2013.
The case is again promoted by a lawyer of Chennai Court. The petition filed by the Lawyer says, the court had not probed the case in the right manner. Many confusions and illegal confessions are made in the case. The petition states that there is a suspicion over Devadass, a person who was impersonated in the case.
Recently Vijayendhar Saraswathi became a most hated person for the Tamil activists of Tamil Nadu as he refused to stand while playing the State Anthem (Tamil Thaai Vazhthu). It seems the seers themselves had stirred up their case again, by their own.
Petition Filed To Re Investigate Sankararaman Murder Case
Related News