ads
Nine civilians charred to death in Kurangani forest fire
Gokul Saravanan (Author)
Published Date :

Mar 12, 2018 10:15 IST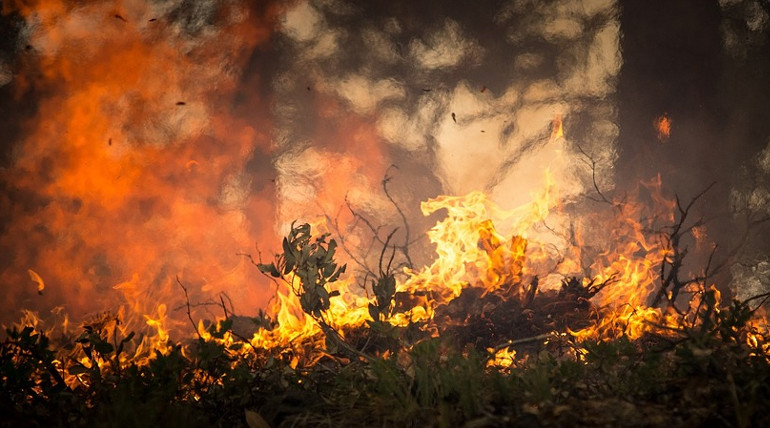 Nine civilians charred to death in Kurangani forest fire, 27 have been rescued since now.
The police and fire rescue department of Tamil Nadu Theni district has officially informed the death of nine trekkers in the Kurangani forest fire. The nine includes four women, four men, and a child.
The NSG's and Tamil Nadu's forest rescue department is still fighting to douse the forest fire that flamed out on Sunday over Kolukkumalai and Kurangani hills of Theni district. These hills are well known for its trekking adventures like hill climbing on the borders of Tamil Nadu and Kerala. A strong fire blazed out over that region on Sunday, even though forest fires are common to that place but unfortunately almost 39 trekkers have been struck into the blaze that broke out on Sunday.
Most of them are female students and kids hailed for an adventurous trekking from Chennai and Tirupur which was arranged by the Chennai Trekking Club. IAF's Choppers and its special force Garuds have been deployed for the rescue mission. Official reports from the spot claim almost 21 trekkers have been rescued from the blaze with the help of locals of that region and tribes of Kurangani and kolukkumalai.
The rescue mission's head and Theni districts SP V Balakrishnan had told the press that most of them were been rescued and admitted in the Bodinaykanor Government Hospital for treatment but unfortunately, 9 of them were charred to death. The rescued persons who are under critical stage have been sent to Theni and Madurai Medical College hospitals for treatments.
The officials reported that among the 9 deceased six of them belong to Chennai and their names are Akila, Premalatha, Punitha, Subha Vipin, and Arun. Three of them belong to Erode and their names are Vijaya Vivek and Tamil Selvi. The rescue operation and fire dousing mission were still on, said Theni SP. News agencies suggesting a report citing the locals of that region that the Forest fire had been broken out on Saturday but the trekkers stepped in by Sunday without any proper permission from the forest officials. This made the normal forest fire worse.
Nine civilians charred to death in Kurangani forest fire