ads
Central to make decision on Rajiv Gandhi Assassinators release within 3 months
Gokul Saravanan (Author)
Published Date :

Jan 23, 2018 18:07 IST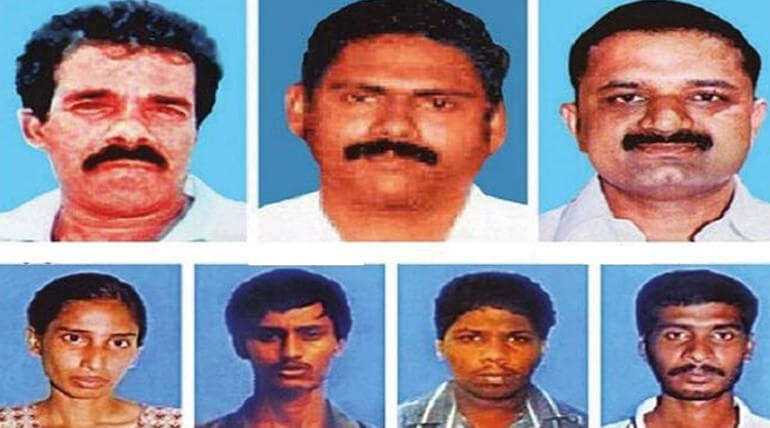 Supreme Court seeks the central to make decision on the release of Rajiv Gandhi assassination.
Supreme Court had asked the central to give a clear decision within three months over Tamil Nadu governments' request of releasing the seven convicts of Rajiv Gandhi assassination. Seven were accused by the CBI probe in the assassination of former Prime Minister Rajiv Gandhi on 1991. Three of the convicts were death sentenced and later it was changed to life time imprisonment. A.G.Perarivalan, Nalini and Robert Poius are the three convicts put up on life time imprisonment.
As they were in prison for two decades many social organizations were requested the government to release them. On the following, Tamil Nadu written a letter to the central regarding the release of that three on 2016 as the state government can't take sole decision in this case as the central involved in it. But instead of answering the letter, the central government had appealed stay in the Supreme Court against TN request.
Now the case again came to hearing in the SC and they passed the above notice to the central government to answer. Murugan and another convict who sentenced to life time imprisonment had requested the government for mercy killing in 2017. The suspects of the case were T.Sivarasan being the mastermind for the assassination had killed himself in 1991. Perarivalan, Santhan Alais T.Suthanthiraraja, Nalini, Murugan, Rober Pious, Jayakumar, Ravichandhran are the convicts alive in Puzhal prison.
The seven were the insurgents of LTTE (Liberation Tigers of Tamil Eelam) from Sri lanka. They were sent in to Tamil Nadu in 1989 under the leadership of Sivarasan to assassinate Rajiv Gandhi to prevent him winning the upcoming general election.
Central to make decision on Rajiv Gandhi Assassinators release within 3 months
&nbsp
Tags :&nbsp
Rajiv Gandhi assassination latest news
,
Perarivalan latest news
,
Release of Rajiv Gandhi assassinators
,
SC order
,
Rajiv gandhi Kolai valakku latest news
,
Rajiv Gandhi killing
,
Rajiv Gandhi Assassinators news
,
Rajiv Gandhi killing case
,
Rajiv Gandhi case
,
Rajiv Gandhi assassination case
,
Rajiv Gandhi seven convicts release