ads
Andhra Pradesh Has been Funded With Rs 1269 Crores By The Central
Gokul Saravanan (Author)
Published Date :

Feb 11, 2018 09:26 IST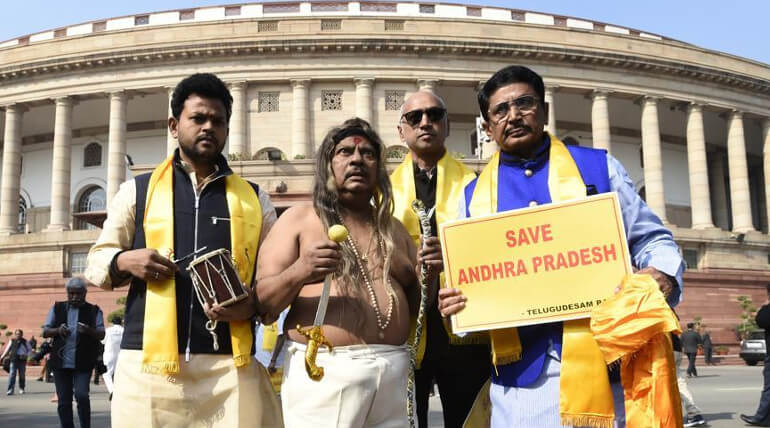 Finally Central surrendered in the hands of Andhra Pradesh.
Central government had sanctioned Rs. 1,269 crores for the development of Andhra Pradesh after the three days of strong oppositions and confusions in the parliament by the Andhra Pradesh MPs.
People of Andhra Pradesh, MPs of Telugu Desam Party and the Chief Minister of Andhra Pradhesh Chandrababu Naidu have stepped forward with a protest to show their opposition to the budget proposed by the central government. Andhra Pradesh and the TDP have expected their due in the proposed union budget as it was the final budget to be proposed by the BJP government. Unfortunately, the central government had forgot Andhra Pradesh and its state development projects on which BJP promised to help in the past assembly election.
The whole state erupted against the central government two days back for condemning the injustice through a bandh and protest rally in the state. The MPs of the TDP had continuously protested at both inside and outside of the parliament. In the mean time the TDP had decided to break its alley with the BJP but now the BJP government resolved the issue by allocating Rs. 1,269 crores to the state
In the overall fund Rs. 417.44 crores have been allocated to the Pollavaram project which was considered as the precious crown of the state. Rs. 369.16 crores as Revenue Deficit Grant and Rs. 253.74 crores as Local Administration Subsidy was allocated by the central government. Apart from that Rs. 196.92 crores for the Anganwadi services and the health program and Rs. 31.72 crores for Mahatma Gandhi Rural Employment Scheme are also been allocated for the Andhra Pradesh government.
Andhra Pradesh Has been Funded With Rs 1269 Crores By The Central
Related News