ads
Amit Shah and Bangalore city both have been rocked by Karnataka Bandh
Gokul Saravanan (Author)
Published Date :

Jan 25, 2018 12:03 IST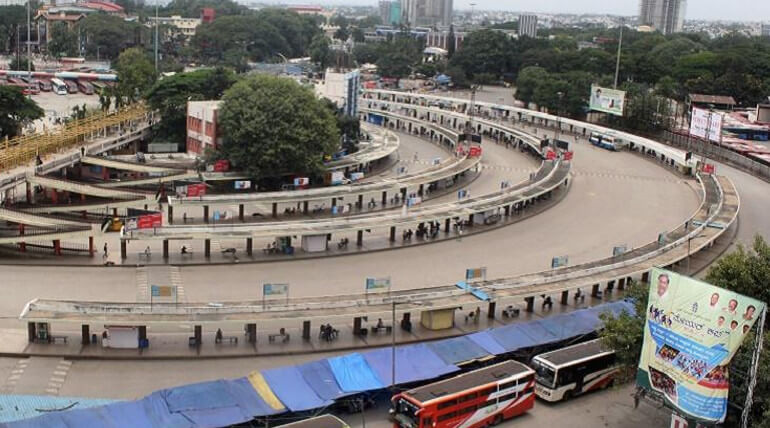 Karnataka on bandh, seems the Kannada activists greet BJP leader with Bandh.
One of the busiest cities of India seems partially deserted by the dawn to dusk bandh. A state wide bundh has been called by the Pro-Kannada Activists leader Vattal Nagraj for the marking of centrals disinterest on Mahadayi River distribution.
The Mahadayi River agitation raised on late 70's between the Karnataka Government and the Goa government where the river flows 35 km into Karnataka and 52 Km into Goa before its run into the Arabian Sea. The Karnataka wants the river water for it drinking purpose of Mumbai-Karnataka region. So the Karnataka government built a dam across the Malaprabha River and feeding it from a tribunal of the Mahadayi. The dam had been filled to it capacity only for four times since it had been built.
The Mahadayi River was fed only with rain and the Karnataka needs 7.56 TMC of water to be diverted from it to solve the water problem of the 180 villages including the twin cities Hubil-Darwad. Hence it decided to build barrage across Kalasa and Baduri in 2002. The plan had been stopped by the Goa government through a petition as the plan will spoil the eco system.
Many attempts were made by the Karnataka government but all of it had become a failed negotiation with the BJP alley of Goa government. Recently farmers from the Mumbai - Karnataka region had protested against the government for immense water problem had fuelled the agitation over the central for its disinterest over the problem.
More than 2000 members from various Kannada Activist organizations had involved in the bandh as a support for Vattal Nagraj call for bandh. The bandh had been rolled out as a ret carpet for Amit Shah's visit to Karnataka on Thursday. Pro-Kannada activists had planned another bandh on February 4 for greeting the PM Modi's visit to Bangalore.
Tech Giants like Wipro and Infosys had declared holiday for their employees that shows the great impact of the bandh. Schools and colleges remains shut from morning. Police vans and fire brigades have been set in active all over the Bangalore city as the Kannada activists have involved in damaging public and private properties.
Public transports have been suspended as the activists locked a metro bus and offloaded the passengers, today morning. Auto rickshaws also deserted the city and shops have been closed down. People have to depend on the private transports like bikes and cars. It seems the normal life of the people is partially infected by the bandh.
Amit Shah and Bangalore city both have been rocked by Karnataka Bandh
&nbsp
Tags :&nbsp
Bangalore on Bundh
,
karnataka bundh latest news
,
reason of karnataka bundh
,
Amit shah visit to bundh karnataka
,
Vattal Nagraj latest news
,
Latest news on karnataka bundh
,
bundh in karnataka
,
updates on karnataka bundh
,
Bangalore on Bandh
,
karnataka bandh latest news
,
reason of karnataka bandh
,
Amit shah visit to bandh karnataka
,
Latest news on karnataka bandh