ads
Dolphins Wash Ashore Near Tuticorin: 4 of them dies
Sangheetha Palaniappan (Author)
Published Date :

Nov 28, 2017 14:25 IST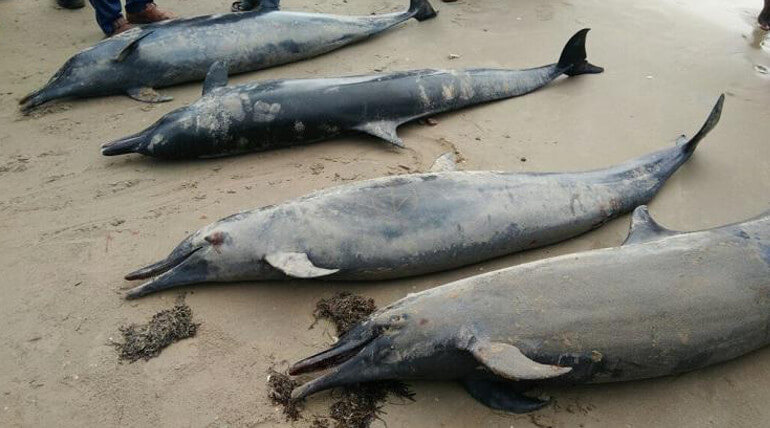 Around 30 Dolphins were found last evening at Punnaikayal village near Tuticorin at 6 pm. The people reported it to fishery and forest departments. The team rushed to the spot and involved in rescue operations. Despite high effort of the team throughout the night they were unable to save 4 of them. The 4 dolphins died at the shore leaving the people with shock. The cause of the dolphins washed ashore is being analysed. The dead dolphins are set for post mortem to find the reason.
The experts and scientists say the reason of it would be changes in deep sea or some small earthquakes or sound that could have disturbed the sea animals. This type of Dolphins is found in deep sea of Indian Ocean. These are species that lives in 50 m deep sea.
The officials said some of the Dolphins are seen returning to the shore despite carried back to water during the rescue operation. Tuticorin had witnessed 83 pilot whales that were washed ashore in the same village last year. The officers want the clear report from the scientists about the reason behind these incidents.
Dolphins Wash Ashore Near Tuticorin: 4 of them dies
Related News