ads
Doctors Strike Against New NMC Bill Has Been Called Off
Sundar Vadivel (Author)
Published Date :

Jan 02, 2018 16:14 IST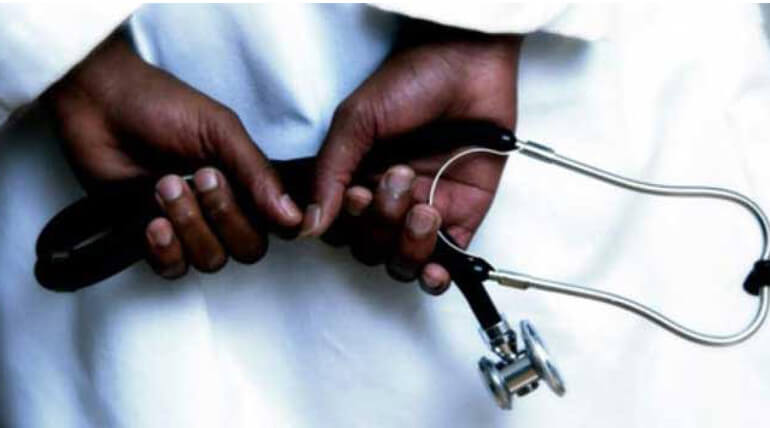 Doctors nationwide strike against NMC bill hits the nation badly:Around 2.9 lakh doctors were observing strike across the nation against new national medical commission bill passed by Rajya sabha last week. It was tabled in lok sabha and taken to discussion today.
The bill states that the current Medical Council of India had been replaced with new body to ensure transparency and allows practiced ayurveda, homeopathy doctors to perform allopathy and modern medical system by completing a short term bridge course.
Some experts suggest it will be a great benefit to medical profession. But the Indian medical association had stated, "The bill was anti-poor, anti-patient and it'll lead to bigger corruption".
Dr.Jayesh Lele, National secretary, IMA said that only emergency cases and the patients who already in treatment will be taken into care, no new patient will admitted and the out patient department won't function today.
In Maharastra, over 40,000 doctors are observing the strike, in Kerala more than 3000 doctors stayed off from duty and involving in the protest. Private hospitals said that the protest will continue till 6 PM and the emergency services will not be affected. But out-patient department are remain shut in many states. In Chennai, PG students had planned for a demonstration at 4:30 PM at Madras Medical College.
The protestors have stated the following demands:1. There should be only one elected representative from a recognized medical graduates of every states.
2. The bill allows the private medical colleges to decide the fee up to 60% of the seats which was only 15% previously. This will surely increase the cost of medical education.
3. MBBS should be the eligible qualification to practice modern medical system. There should not be any bridge courses.
4. IMA will facilitate the deployment of 65,000 graduates every year in rural health service with appropriate working conditions and incentives.
5. No separate registration for AYUSH.
6. No examination should be conducted after the final MBBS examination. IMA to propose the ALL INDIA FINAL MEDICAL EXAMINATION.
Mixing of system and bridge course examination will lead to sub-standard doctors and make the current system down to earth and cause serious impact over patients and Indian medical system said the INDIAN MEDICAL ASSOCIATION.
Latest update: IMA called off the protest against the NMC bill after the bill was sent to standing committee at 3:40 pm.
Doctors Strike Against New NMC Bill Has Been Called Off
&nbsp
Tags :&nbsp
#doctors strike
,
#nation wide strike of doctors
,
#new medical commission
,
#lok sabha
,
#doctors strike against central government
,
#Dr.Jayesh Lele
,
#IMA
,
#MEDICAL COUNCIL OF INDIA
,
doctors strike against new NMC Bill
,
doctors strike chennai
,
doctors protest against new NMC bill
,
nationwide doctors strike
,
new medical counci
,
new medical comission
,
Dr. Jayesh Lele
,
doctors strike updates
,
doctors strike against NMC called off
,
doctors IMA
,
doctors strike Jan 2018